Be a Part of a Community that is Working Toward a Future of Improved Information Sharing
Time is running out to register! We're coming up on one month before the Second Annual International Information Sharing Conference (IISC), being held on September 11-12 at the Hilton in Tysons Corner, Virginia. Don't miss the opportunity to mingle with fellow information sharing and security practitioners, and hear about the latest in trends and technology innovation to Improve Information Sharing.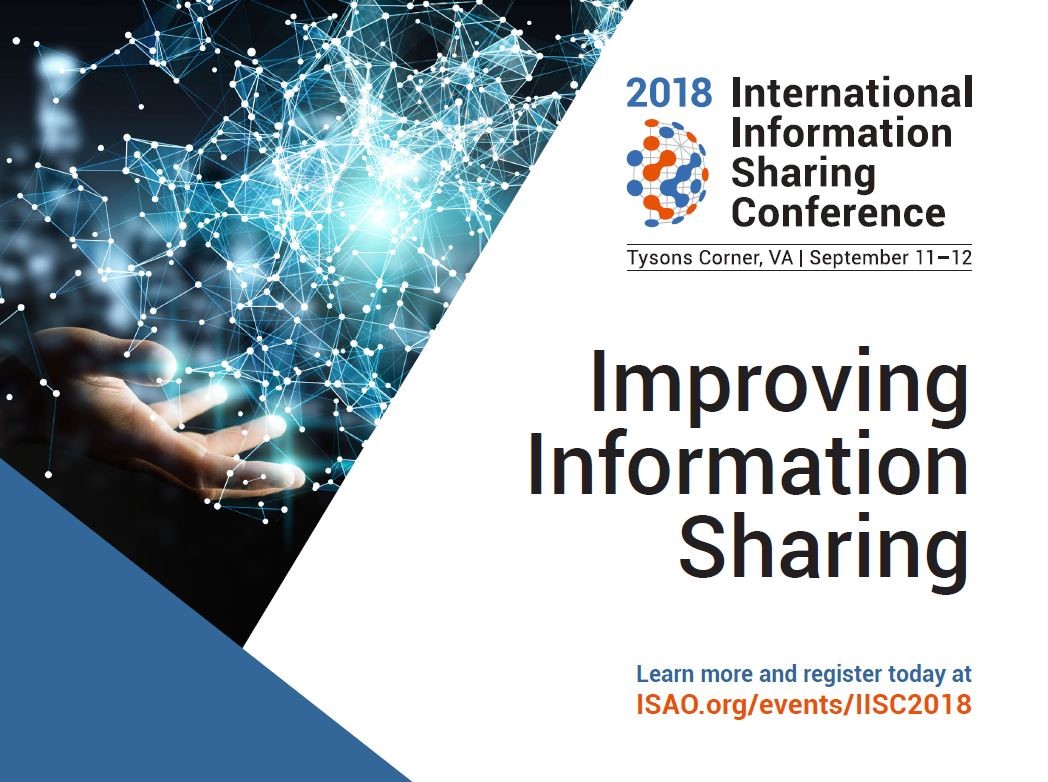 This dynamic conference features four tracks, including themes on Government and Legislation; Improving the Value of Shared Information; What's Trending in Information Sharing; and Growing your ISAO in the Ecosystem. Conference sessions and panels will focus on best practices in cyber threat intelligence exchange, voluntary vs. mandatory sharing, tackling the sociological inhibitors of sharing, how to measure the value of cyber threat information sharing and more! For a complete list of speakers, please visit the agenda.
Additionally, attendees will get the chance to attend the first meeting of the National Council of Registered ISAOs (NCRI), a member-driven organization acting on behalf of organizations within the information sharing ecosystem. Future goals and initiatives will be determined by the members of the NCRI, so this first meeting is sure to be action-packed.
For those who need a little help encouraging management to let them attend the IISC, we've included a customizable justification letter (found here) on the conference home page to show the advantages of attending the conference and how it can directly benefit the work you do. Please note where the template requires you to fill in your specific information.
Registered for the conference, but still need a room? We've got you covered! Click the image below to be forwarded to the booking link to reserve your hotel room at a discounted rate.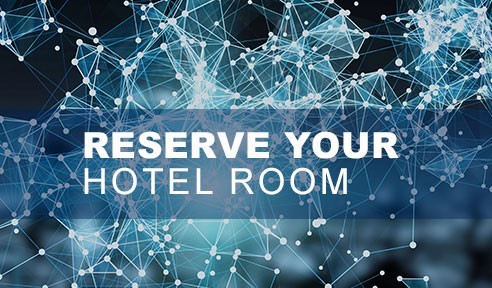 REMINDER: No cost for Government employees and Press. Discounts available for Academia and Students. Click here to register for the conference today and to view a full agenda of speakers. We're nearly one month away and the deadline to register for this two-day event is fast approaching!
For more information or to ask about sponsorship packages, please contact Julina Macy or Brande Mora. Click Here to learn about IISC 2018 sponsorship opportunities.