Improving Information Sharing
September 11 – 12, 2018 – Hilton Tysons Corner
Join us for the Second Annual International Information Sharing Conference (IISC) hosted by the Information Sharing and Analysis Organization Standards Organization (ISAO SO).
Conveniently located in the Washington, D.C. metropolitan area, the IISC is being held at the Hilton in Tysons Corner, VA. Join representatives from fellow information sharing groups with all levels of expertise, security practitioners, major technology innovators, and well-established cybersecurity organizations, as they come together to discuss the impact ISAOs have had on the nation's security, share lessons learned, and discover the latest in cybersecurity policy.
Attendees will gain the knowledge needed to learn how to improve information sharing with:
Keynote Addresses by industry experts, senior government, and international thought leaders
Presentations on key topics and panel discussions of interest to the Information Sharing community
Technology Demonstrations from service providers and vendors addressing information sharing challenges
Networking Opportunities
Expo Hall
Justify Your Attendance
Requesting funding from your university, company, or organization to attend IISC 2018? The ISAO SO provides a justification letter template you can use to show the advantages of attending the IISC and how it can directly benefit the work you do for your enterprise. Please note where it requires you to fill in your specific information [in blue]. Feel free to customize this letter to your specific situation.
Download Justification Letter (docx)
Registration is open for the Second Annual International Information Sharing Conference. Visit our Registration page for more information.
Register by May 31, 2018 to receive the Early Bird Rate of $295 and save $100!
Detailed agenda information will be made available on the website as it is confirmed.
Register for IISC 2018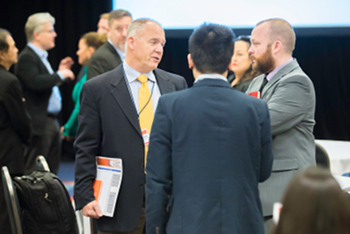 IISC 2018 will take place at the Hilton McLean Tysons Corner in Tysons, VA, near Washington D.C. As one of the country's most accessible cities, Washington D.C. is surrounded by three major airports, Amtrak, and a first-rate subway system, METRO.
For more information on travel to IISC 2018, including detailed directions, hotel rooms, and parking, please use the following link.
Venue and Directions
The call for speakers window ended on Monday, May 14. The ISAO SO is currently reviewing proposals and will notify speakers of their acceptance soon. However, if you would still like to submit a speaker proposal, you may submit one on the Call for Speakers page. Additional proposals my be reviewed and accepted based on availability.
Click on the link below for more information about speakers and topics.
Speakers and Topics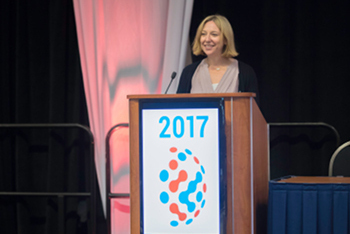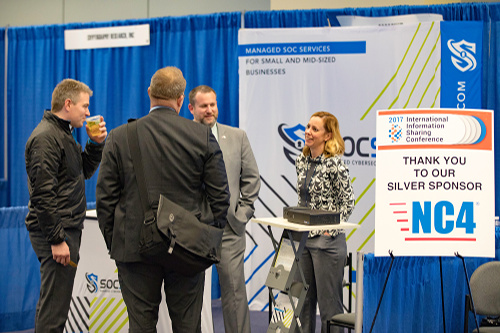 One of the best ways to connect with customers and show off your expertise is by getting engaged and giving back to your community. This is your opportunity to show off your amazing team at an exhibit booth, demonstrate your latest technology, and promote your brand to attendees.
If you have any questions about sponsorship, please contact Brande Mora at brande.mora@utsa.edu.
Sponsorship Opportunities
2018 Information Sharing Hall of Fame Nominations
The ISAO SO is currently accepting nominations for the Information Sharing Hall of Fame Awards to be presented at the 2018 International Information Sharing Conference this fall. These awards will recognize those individuals and companies who have demonstrated the highest standards of professional competence and selflessness and have contributed significantly to the promotion of the information sharing ecosystem.
Award nominations will be accepted through August 1, 2018.
Nominate an Individual or Organization