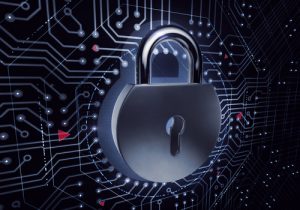 The ISAO SO guest speaker for the October online public forum was W. Preston Werntz from the National Cybersecurity and Communications Integration Center (NCCIC). He discussed how the NCCIC shares information with ISAOs and other information sharing groups using both automated and non-automated means. Mr. Werntz also discussed considerations and requirements for an organization to plug into the NCCIC, described the DHS process for scrubbing Personally Identifiable Information (PII) from received submissions, and addressed commonly asked questions. Finally, the ISAO SO discussed the recently published
initial set of voluntary guidelines
, future documents being considered, building the community, the ISAO Registry, and support for new and emerging ISAOs. The forum closed with a Question and Answers period.
Follow the ISAO SO on social media @ISAO_SO and join the conversation by using #ISAO_SO #cyberaware.
Presentation Material
About W. Preston Werntz
Mr. Werntz serves as the Chief of the Technology Services Section for the U.S. Department of Homeland Security's National Cybersecurity and Communications Integration Center (NCCIC) where he leads a team responsible for providing operations support, technology planning and technology development. In addition, Mr. Werntz is currently the lead for the Automated Indicator Sharing initiative (AIS), which seeks to maximize the near-real-time dissemination of all relevant and actionable cyber threat indicators among the private sector and Federal Departments and Agencies. Prior to joining DHS, Mr. Werntz was co-founder of Newbrook Solutions, Inc. where he supported the Intelligence Community and Department of Defense as a system architect and software development team lead.