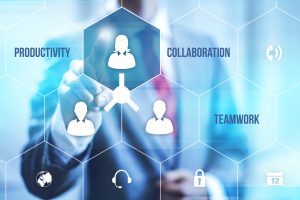 The ISAO SO hosted the March Online Public Forum on March 23, 2017. During the meeting, the public received an update on the progress of document development from each Working Group Chair or Co-Chair, in the absence of a chair the Working Group Advisor stepped in to provide an update.

The ISAO SO followed the working group presentations with an update on the upcoming inaugural International Information Sharing Conference (IISC) to be held in Washington D.C. later this fall, the Government Relations survey currently available for participation on the ISAO website, and the upcoming New and Emerging Roundtable Discussion. The online public forum closed with questions from attendees, which included a question about when speaker proposals can be submitted for upcoming conference. Deputy Director of the ISAO SO, Rick Lipsey, remarked further details about the 2017 conference, speaker proposals, and exhibitor information will be made available on the ISAO website in the coming weeks.

The ISAO SO is always seeking new members to work on the development of documents and products related to promoting cybersecurity information sharing and encouraging the development and formation of ISAOs. For those interested in joining a working group, please visit the Join a Working Group page and complete the application.

Public feedback remains vital to developing future documents and growing the information sharing ecosystem. We appreciate your continued support in our joint effort to make the Nation more secure and resilient.
Presentation Material
Working Group Leadership
Working Group 1: ISAO Creation 
Leadership
Chair: Frank Grimmelmann, President & CEO, Intelligence Liaison Officer, Arizona Cyber Threat Response Alliance (ACTRA)
Co-Chair: Deborah Kobza, President & CEO, Global Institute for Cybersecurity + Research
SO Advisor: Josef Klein
Working Group 2: ISAO Capabilities
Leadership
Chair: Nick Sturgeon, IN-ISAC and SOC Manager
Co-Chair: Jill Fraser, Security Program Manager, Jefferson County Colorado
SO Advisor: Josef Klein
Working Group 3: Information Sharing
Leadership
Chair: Kent Landfield, Director, Standards and Technology Policy, Intel Corporation
Co-Chair: Michael Darling, Director at PwC
SO Advisor: Marlis Cook
Working Group 4: Privacy and Security
Leadership
Chair: David Turetsky, Partner, Akin Gump
Co-Chair: Carl Anderson, Vice President, Van Scoyoc Associates
Co-Chair: Norma Krayem, Senior Policy Advisor, Holland and Knight
SO Advisor: Marlis Cook
Working Group 6: Government Relations
Leadership
Chair: Douglas M. DePeppe, Cyberlaw Attorney, EosEdge Legal
Co-Chair: Mark Boggis, Executive, Cybersecurity Policy Solutions
SO Advisor: Josef Klein
Working Group 7: Analysis Within Information Sharing
Leadership
Chair: Rick Holland, Strategy with Digital Shadows
SO Advisor: Marlis Cook