The working group members and the chairs who lead their groups are the heart of the ISAO Standards Organization. Since its inception, the ISAO SO has relied on the community to volunteer for the opportunity to improve the Nation's cybersecurity posture by identifying standards and guidelines for robust and effective information sharing and analysis related to cybersecurity risks, incidents, and best practices.
It was great pride that we take the time to recognize each of our working group leaders and thank them for their service. As you will soon learn, our roster of leaders are extremely knowledgeable and experienced.
If you're interested in volunteering to join a working group, please apply here.
Frank Grimmelmann
Chair, Working Group 1 ISAO Creation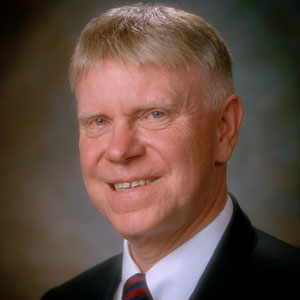 Frank J. Grimmelmann is President & CEO/Intelligence Liaison Officer for the non-profit Arizona Cyber Threat Response Alliance (ACTRA), independent of, but closely affiliated with the FBI's Arizona InfraGard Program. In this capacity, Mr. Grimmelmann represents the private sector in the Arizona Counterterrorism Information Center (ACTIC) and is the first private sector representative on its Executive Board. ACTRA's Members include both public and private sector organizations. He also serves as the private sector cyber intelligence liaison to the FBI, the ACTIC, and the FBI's Arizona InfraGard Program.
ACTRA's focus is to enable private/public sector Member Organizations to empower themselves to respond to the escalating national cyber threat, and to leverage InfraGard's vast private sector volunteer membership as a force multiplier in protecting our Nation's critical infrastructure and National Security interests. ACTRA serves Member Organizations across 14 USDHS Critical sectors across the Southwest, those with intellectual property to protect, and those that could have a major economic impact. Its Member footprint, includes six states spanning the nation. It also supports SMB solutions through leveraging select service solution (MSSPs) providers. Finally, its model is being adapted to create localized grass roots solutions presently in several states.
Mr. Grimmelmann serves as the Co-Chair (together with Arizona's Chief Information Security Officer) for the Arizona Cybersecurity Team (ACT), created through the Governor's Executive Order in March 2018. He is on Grand Canyon University's (GCU) President's STEM Advisory Board, on the University of Arizona's (U of A) Artificial Intelligence Advisory Board, on Arizona State University's (ASU) Center for Emergency Management & Homeland Security Advisory Board, on the Maricopa County Community College's (MCCC) Business & Industry Leadership Team, on the NSA cybersecurity certified Estrella Mountain Community College's Cybersecurity Advisory Committee, on the Arizona Technology Council Cybersecurity Committee, and on the Greater Phoenix Chamber of Commerce's Advanced Business and Finance Council as a Team Lead for its Cybersecurity Workforce Collaboration Initiative. Mr. Grimmelmann is also a Phoenix Rotary 100 Member.
Deborah Kobza
Co-Chair, Working Group 1 ISAO Creation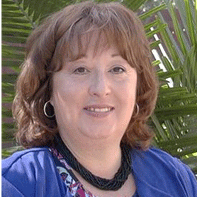 As the International Association of Certified ISAO's President and Co-Founder, Mrs. Kobza serves as a strategist and ensures IACI's vision, mission, programs and services are fulfilled by providing leadership and national/international outreach establishing strategic partnerships to enable global cybersecurity information sharing and coordinated response, and to support the formation and sustainability of ISAOs.
​Her 30+ years of experience and expertise in the areas of strategic alignment of business/technology domains, governance, cybersecurity, IV&V quality assurance, technologies, workforce education and applied research and implementation of proven best practices for public and private sector organizations, continue to contribute to critical infrastructure protection.
Mrs. Kobza serves as a member of the National Critical Infrastructure Protection Advisory Council (CIPAC), DHS and Federal Sector-Specific Agency (SSA) Coordinating Councils, DHS Threat Information Sharing Working Group, and DHS National Infrastructure Protection Plan Working Group.
​She also serves as President/CEO of The Global Institute for Cybersecurity + Research (GICSR) at NASA/Kennedy Space Center leading cyber resilience initiatives (international leading practice collaboration, research, and education), and the GICSR Global Situational Awareness Center (international cyber intelligence and coordinated response, providing management and operations support to several ISAOs, such as the National Credit Union ISAO, Maritime & Port Security ISAO, Global Manufacturing ISAO, Aeronautics ISAO and State of Florida ISAO).
​Prior, Mrs. Kobza is the Founder and served as Executive Director of the National Health Information Sharing & Analysis Center (NH-ISAC) for the nation's healthcare and public health critical infrastructure,  working directly with health sector stakeholders,  the U.S. Dept. of Health and Human Services, HHS Office of the National Coordinator, and the FDA (including establishing a Medical Device Cybersecurity MOA between the FDA and NH-ISAC to address reporting and mitigation of medical device vulnerabilities).