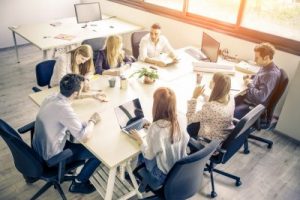 The ISAO SO will hold its fifth monthly
New and Emerging Roundtable Webinar
on Thursday, December 8 at 2pm CT. Each month, these discussions provide an opportunity for members of the information sharing community to come together to share lessons and best practices.
This month's discussion will feature guest speaker Kent Landfield, Director of Standards and Technology Policy for Intel Security. Landfield will engage with roundtable participants with an introduction to information sharing and conduct an interactive question and answer session to meet the needs of the community. The roundtable is designed to be an open conversation with Landfield and members from new and emerging ISAOs.
"These calls provide an opportunity for Information Sharing Organizations to share critical lessons and ask important questions in a comfortable environment," explained Natalie Sjelin, ISAO SO Director of Support. "The December roundtable offers insight from Intel's Kent Landfield. Kent is truly an industry leader and will prove to be a great resource for new and emerging ISAOs."
The New and Emerging ISAO Roundtable is open to Information Sharing Organizations that have completed the ISAO.org Registry. Click here to complete the ISAO Registry.