Time is running out to register for the inaugural International Information Sharing Conference taking place at the Walter E. Washington Convention Center in Washington D.C. October 31-November 1, 2017. Don't miss the opportunity to hear senior government officials, policy makers, and industry insiders during keynotes and breakout sessions leading the way in private and public partnership in information sharing.
ISAO Standards Organization Executive Director, Dr. Greg White, will kick off the conference on day one, followed by a stellar roster of keynotes from speakers including White House Cybersecurity Coordinator, Rob Joyce, the US Chamber of Commerce's Ann Beauchesne, and Thomas Schreck, Chairman of FIRST.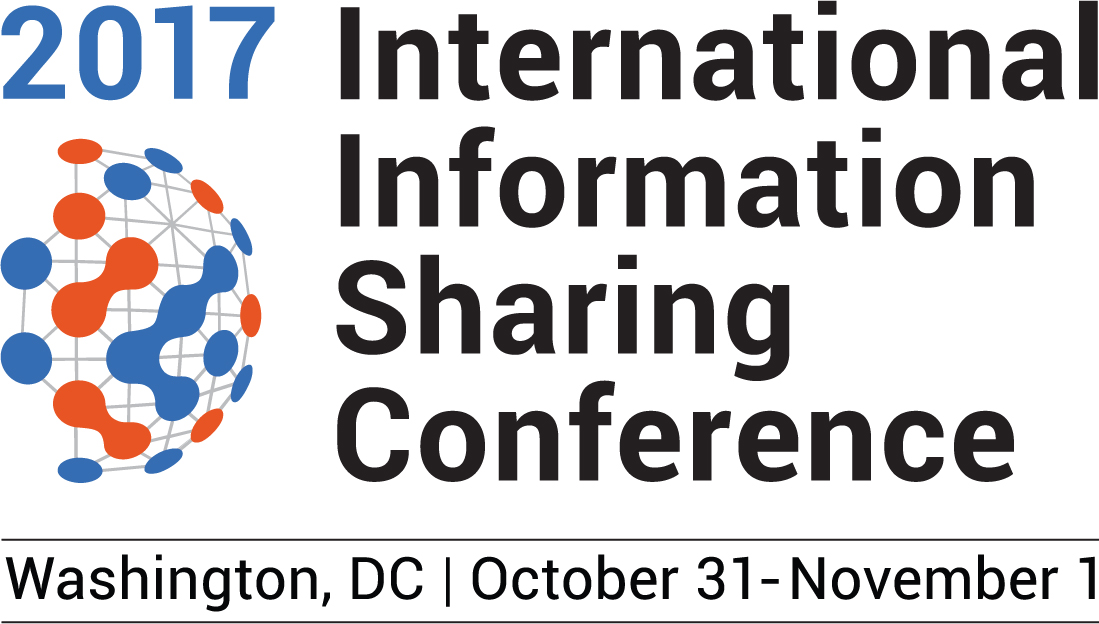 Rob Joyce was named White House Cybersecurity Coordinator in March of 2017. In this position as "Cyber Czar," Joyce leads the cybersecurity initiatives within the White House. Prior to this role, he served as the Chief of the National Security Agency's Tailored Access Operations (TAO) organization. Joyce served at the NSA for over 25 years, holding various leadership positions within both NSA missions: the Information Assurance and Signals Intelligence Directorates.

Joyce's participation in the conference underscores that information sharing is a topic with wide bipartisan support. President Obama's Cybersecurity Coordinator, Michael Daniel, spoke at the ISAO SO Public Forum in 2016. Daniel praised the selection of Joyce when he was named to take over the position earlier this year.

Ann M. Beauchesne is senior vice president of the U.S. Chamber of Commerce's National Security and Emergency Preparedness Department, which works to achieve increased national security while maintaining the openness and mobility critical to our economy. She is the principal spokesperson on national security and emergency preparedness issues and is responsible for building and maintaining relationships with administration and regulatory agency leaders. Beauchesne is also responsible for developing the Chamber's overall national security policy strategy and fostering public-private sector partnerships to help ensure that subsequent policies are mutually beneficial to both sectors.

Ed Harris is the Manager of Global Security Operations for VF Corporation, a Fortune 500 company and the second largest apparel retailer in the world. He holds a Master's Degree in Information Systems Management from Strayer University and has 26 years of Network and Security experience. He's a Certified Information Systems Security Professional and has spent 12 years in academia with the last 7 as an adjunct professor teaching Network Architecture and Computer Security at the University of North Carolina. Harris is a security evangelist and has been speaking academically and professionally for more than 25 years. His take on information sharing and the retail sector is sure to be a big draw.

No cost for Government employees and Press, and discounts available for Academia and Students. Click here to register for the conference today and to view a full agenda of speakers. We're nearly one month away and the deadline to register for this two-day event is fast approaching!