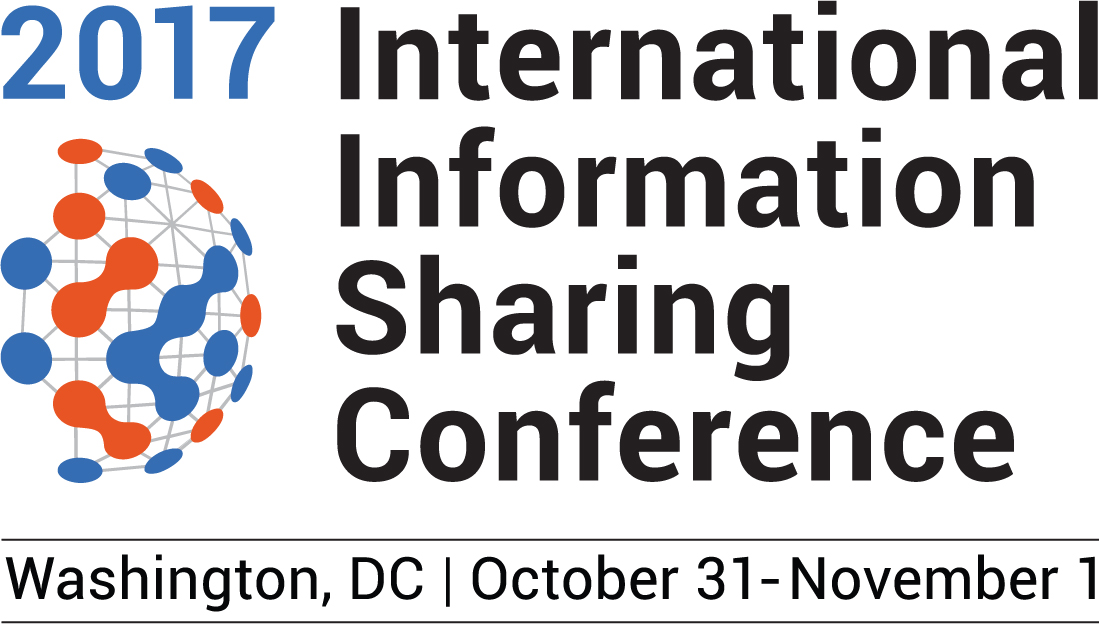 Navigating the Information Sharing Ecosystem
October 31 – November 1, 2017 – Walter E. Washington D.C. Convention Center
The Information Sharing and Analysis Organization Standards Organization (ISAO SO) hosted the inaugural International Information Sharing Conference on October 31 – November 1, 2017 with participation from the Department of Homeland Security and U.S. Chamber of Commerce.
This two-day event, a first of its kind, convened practitioners from small businesses to multi-national corporations and from information sharing newcomers to well-established cybersecurity organizations. This conference discussed current cyber information sharing topics and provided opportunities to see competing approaches and innovations in platforms and services.
Attendees had the chance to gain knowledge about the information sharing ecosystem through networking events, educational seminars, keynote addresses from industry, senior government and international thought leaders, technology demonstrations, and an exhibition hall. Conference sessions and panels focused on automated sharing, analysis, how to build trust in a community of interest, cross-sector sharing, the role of government in information sharing, the value proposition of an ISAO, and much more.
Information Sharing Hall of Fame Awards
The ISAO SO presented the inaugural Information Sharing Hall of Fame Awards at the 2017 International Information Sharing Conference. Nominations were accepted from August 22nd – September 22nd for two categories: Individual and Organization. These awards recognize individuals and companies who have demonstrated the highest standards of professional competence and selflessness and have contributed significantly to the promotion of the information sharing ecosystem.
Expo and Sponsors
In conjunction with the conference, IISC 2017 included a vendor expo showcasing the latest products and services.
Registered Exhibitors
Axway (806)
Cryptography Research, Inc. (821)
NC4 (823)
Perch Security (802)
SOCSoter (808)
TIBCO Software Inc. (803)
U.S. Department of Homeland Security (801)
UTSA (800)