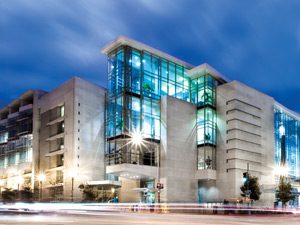 The Information Sharing and Analysis Organization Standards Organization (ISAO SO) today announced its "Call for Speakers" for the International Information Sharing Conference.
Abstracts will be accepted through May 31, 2017
.
The ISAO SO is looking for information sharing practitioners, innovative vendors, thought leaders, and policy makers to share their expertise with the community at the conference, taking place October 31 – November 1, 2017 at the Walter E. Washington Convention Center in Washington D.C.
Proposals should provide practical advice and solutions to attendees of the conference and equip them with the knowledge to meet today's ever-changing cybersecurity challenges. Proposals will be evaluated on the value provided to Information Sharing and Analysis Organizations (ISAOs) and the community at large.
Submit your proposal today to lead a breakout session, participate in a panel, or provide a presentation.
We look forward to presentations at IISC 2017 on the following topics:
Automated Sharing
Analysis Trends and Best Practices
Building Trust in a Community of Interest
Centralized vs. Decentralized Information Sharing
Cross-Sector Sharing
Information Sharing Platforms and Technology
International Information Sharing Considerations
Legal Issues and Considerations
Public-Private Partnerships
Privacy Concerns
Role of Government in Information Sharing
Value Proposition of an Information Sharing
Questions regarding the IISC 2017 Call for Topics and Speakers process, should be directed to contact@isao.org.