The public and private sector will convene to discuss the role cyber threat information sharing plays in creating a more secure and resilient Nation; gain knowledge from experts and service providers.
The Information Sharing and Analysis Organization Standards Organization (ISAO SO), with participation from the Department of Homeland Security (DHS) and the U.S. Chamber of Commerce, released a preliminary agenda for the inaugural International Information Sharing Conference to be held on October 31 and November 1, 2017, at the Walter E. Washington Convention Center in Washington, D.C.
The International Information Sharing Conference is scheduled to feature keynote speakers from the public and private sector, including senior U.S. government officials and international information sharing experts. The two-day event will focus on benefits and best practices in information sharing, the importance of analysis in building a national cybersecurity information sharing ecosystem, cross-sector sharing and intelligence exchange, state and local information sharing, and services provided to information sharing organizations.  The conference will conclude National Cybersecurity Awareness Month.
"The inaugural International Information Sharing Conference will be the next step in the evolution of the information sharing community," explained Dr. Greg White, executive director of the ISAO SO.  "The speakers that are scheduled to present will push the community to gain knowledge, ask questions, and become more resilient. We are thrilled to have our agenda feature leaders from information sharing organizations, service providers, and government."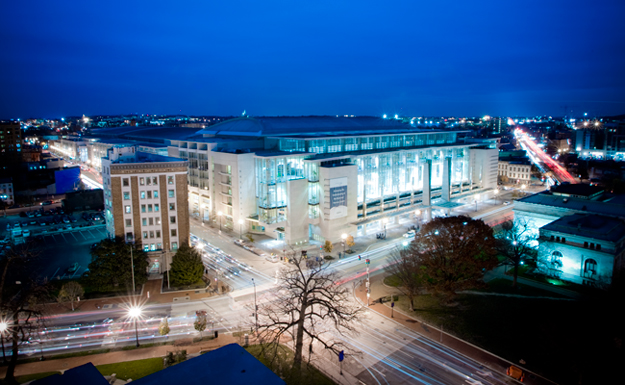 High on the "must see" list of the conference agenda is the Cybersecurity Legislation Luncheon featuring Congressman Jim Langevin, Congressman Joaquin Castro, and Congressman Will Hurd. The three Congressmen will participate in what is sure to be a dynamic discussion on the importance of current and proposed cybersecurity legislation as it impacts information sharing. All are scheduled to participate pending the finalization of the congressional calendar.

Small and midsize businesses are increasingly seeing the value in joining information sharing organizations concentrated on taking defensive measures against cyber attacks. Ann Beauchesne, senior vice president of the U.S. Chamber of Commerce's National Security and Emergency Preparedness Department, is confirmed to speak to attendees about the importance of information sharing in the private sector.  In addition, a panel of senior government and private sector leaders will lead an informative discussion of resources and strategies for small businesses to effectively access and use cyber threat intelligence information to protect their data and their customers.

Faye Francy, Executive Director of the Automotive Information Sharing and Analysis Center (Auto-ISAC) is also scheduled to speak to the general session regarding the success of the Auto-ISAC and lessons learned in information sharing. Francy has over 30 years of experience in government and industry, specializing in cyber security and complex systems including work with the Aviation-ISAC and Boeing.

Jeanette Manfra, Acting Deputy Under Secretary for Cybersecurity & Communications for the National Protection and Programs, has been invited to provide a keynote discussing DHS information sharing efforts. She is the chief cybersecurity official for the Department of Homeland Security (DHS) and supports its mission of strengthening the security and resilience of the nation's critical infrastructure.

The conference will also include a strong focus on international information sharing.  In addition to an international keynote speaker, the agenda features a panel discussion on international information sharing dynamics and speakers from international vendors PwC-Australia and Surevine.

Conference presentations and panelists were selected through a competitive abstract submission process. Representatives from MITRE, International Association of Certified ISAOs, Global Resilience Federation, Intel, and Johns Hopkins University Applied Physics Laboratory were selected and are scheduled to present in daily breakout sessions throughout the conference. Leaders from several information sharing organizations, including the National Credit Union ISAO, Trustworthy Accountability Group (TAG), Arizona Cyber Threat Response Alliance (ACTRA), regional ISAOs, the Financial Services ISAC and the Electricity ISAC will also be addressing attendees in breakout sessions.

Registration is currently open on the ISAO SO website. Detailed presentation information, full speaker biographies and confirmed panels and presentations will be made available on ISAO.org over the coming weeks. For additional updates, follow @ISAO_SO on Twitter.