What a week it has been at the RSA 2017 Conference! We've met with hundreds of industry leaders, discussed the creation of new potential ISAOs, and have received interest from new Information Sharing Organizations.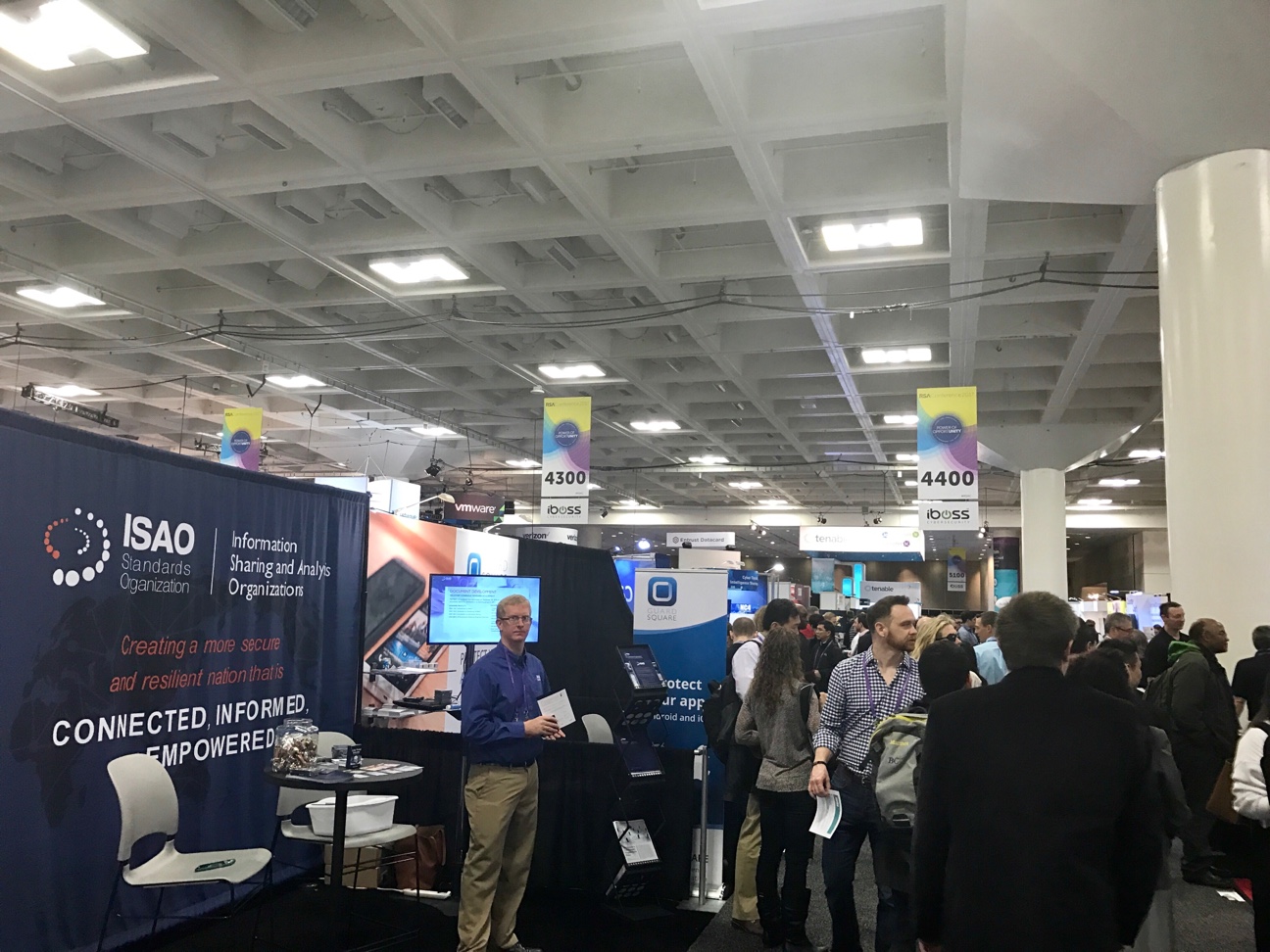 As we return to San Antonio, we are reflecting on three major lessons learned from the RSA conference:   
The Information Sharing Community is extremely knowledgeable: We were pleased with the collective knowledge regarding information sharing amongst industry experts. Our conversations with the community has led us to increase participation in working groups and strengthen the knowledge base of working groups.
There is excitement about growing and equipping the Information Sharing Ecosystem through ISAOs: Industry leaders are excited about the work that the ISAO SO is doing and they are willing to get involved. As we move into our second year, the path forward is clear and the RSA Conference has reinforced an already strong support network.
We've come a long way, but there's still work to be done: In all of our conversations, we found that, collectively, the nation's cybersecurity practices have come a long way, but there is much to do.
The ISAO SO is rejuvenated by the interest, inspired by the bright minds from RSA, and ready for the work ahead in the coming months as we continue to create a more secure Nation through information sharing.