The exhibit floor is packed with attendees at the 2017 RSA Conference! The ISAO Standards Organization is located in the North Expo Hall at Booth #4436. Stop by and connect with us!
Our interactions with members of the cybersecurity community have been incredible so far. We've been struck by the leadership, knowledge and drive that RSA attendees and our fellow exhibitors possess. Attendees have also been drawn to the ISAO SO booth to try their hand at the collectible card game, Cyber Threat Defender with Limited Edition ISAO SO Information Sharing booster pack. Get yours today!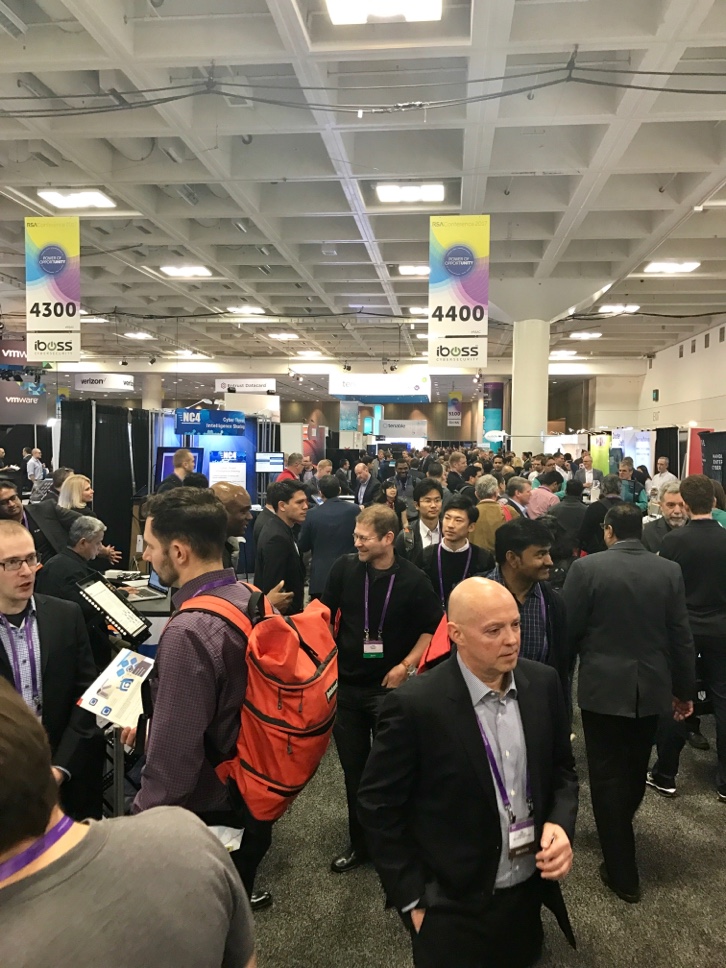 RSA highlights so far include an inspiring keynote from Governor Terry McAuliffe of Virginia remarking on the challenges facing the cybersecurity community today. ISAO SO Deputy Director Rick Lipsey was in the audience and had the opportunity to ask Governor McAuliffe a question about information sharing and talk about the work the ISAO SO is doing to encourage growth within the community. Our very own ISAO Advisor Brian Engle of R-CISC, participated in a lively panel discussion at RSA on the topic of threat intelligence. And finally, ISAO SO Working Group Co-Chair Norma Krayem, spoke to an enthusiastic crowd at RSA on Global Approaches to Protecting Critical National Infrastructure.
Today is a great day for the ISAO SO at RSA! In addition to the Expo Hall, the ISAO SO will be hosting a Breakout Meeting at 2:00 p.m. today in Nob Hill A at the Marriott Marquis SF. Dr. Greg White (UTSA), Kent Landfield (Intel), and Brian Engle (R-CISC) will be speaking to the group about the value of Information Sharing and Analysis Organizations.
Still haven't gotten your Limited Edition ISAO SO Booster Pack for the Cyber Threat Defender? Drop by the booth to claim yours before they're gone!