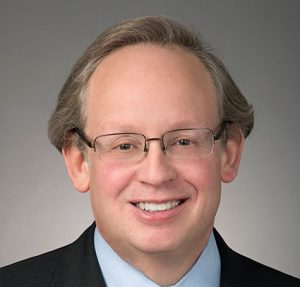 The ISAO SO guest speaker for the November online public forum was David Turetsky, co-leader of Akin Gump's cybersecurity, privacy and data protection practice. He discussed the concerns a General Counsel might have about cyber information sharing. He also discussed the foundational legal concerns that led to provisions in CISA, and then answered questions. The ISAO SO followed Mr. Turetsky's Q&A period with an update on where the ISAO SO has been speaking to build the community, considerations for future documents, the upcoming New and Emerging ISAOs Roundtable coming up December 8, and the upcoming National Information Sharing Conference scheduled for 2017. The online public forum closed with questions from attendees.
Presentation Material
About David Turetsky
With more than 30 years in business, government and the legal industry, David Turetsky is co-leader of Akin Gump's cybersecurity, privacy and data protection practice and focuses his practice on public law and policy matters, with an emphasis on cyber law and policy; privacy; data breach issues; competition law; and telecom, media and technology (TMT). Mr. Turetsky joined Akin Gump Strauss Hauer and Feld LLP after serving as a senior official with the Federal Communications Commission (FCC), where he spent most of his tenure as chief of the FCC's Public Safety and Homeland Security Bureau, leading the agency's efforts to improve the nation's cybersecurity. He served as the FCC's representative in interagency policymaking to implement the president's Executive Order on Improving Critical Infrastructure Cybersecurity and the Presidential Policy Directive on Critical Infrastructure Security and Resilience, and as a member of the Executive Committee created by the president's Executive Order on National Security and Emergency Preparedness Communications.
In addition to attaining his BA from Amherst College and his JD from the University of Chicago Law School, Mr. Turetsky also studied at the London School of Economics and Political Science from 1977 to 1978.