The ISAO Standards Organization hosted the first ISAO Ecosystem Spotlight webinar on March 21, 2018. The guest speaker was James Murphy from the Department of Homeland Security's Office of Cyber Security and Communications, who shared how the Automated Indicator Sharing (AIS) portal is being updated to assist the more than 200 organizations that receive its information. In addition to the 30-minute presentation by DHS, the ISAO SO launched the Vendor Spotlight, which featured a 15-minute threat intelligence presentation by invited speaker Chris Needs of NC4. Each presentation was followed by a Q&A session.
Natalie Sjelin, ISAO SO Director of Support, ran through a few administrative updates from the ISAO SO including a reminder about the second Request for Comment period open through March 28, 2018 for the draft document, ISAO 200-1: Foundational Services and Capabilities. She also encouraged attendees to save the date for the Second Annual International Information Sharing Conference on September 11-12, 2018 at the Hilton in Tysons, Virginia. Finally, she detailed information to the community about a recent survey sent to the community from the ISAO SO on national council for ISAOs.
Public involvement remains vital to growing the information sharing ecosystem. We appreciate your continued support in our joint effort to make the Nation more secure and resilient.
Presentation Materials
About James Murphy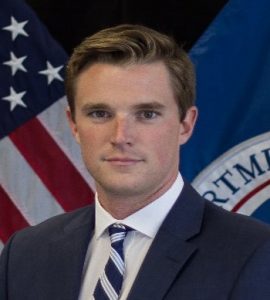 IT Specialist, Information Security Stakeholder Engagement and Cyber Infrastructure Resilience
James Murphy serves as the private sector engagement lead for the Automated Indicator Sharing (AIS) capability within the Cyber Infrastructure Resilience Division of the Office of Cybersecurity and Communications (CS&C) National Protection and Programs Directorate (NPPD). He supports the Department of Homeland Security (DHS) mission of strengthening the security and resilience of the nation's critical infrastructure.
In this role, James works with non-federal entities across critical infrastructure sectors to establish bidirectional threat sharing capabilities with the NCCIC. Before entering his current position, James provided analytical support for another USG information sharing platform and also played an instrumental role in executing Executive Order 13691: Promoting Private Sector Cybersecurity Information Sharing.
James graduated from Syracuse University in 2010 and is currently pursuing a M.S. in Cybersecurity Operations from The George Washington University.
About Chris Needs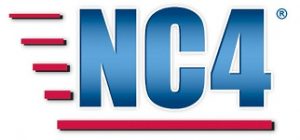 NC4
Chris Needs has spent the last 15 years working to generate better threat intelligence, first as an analyst and later through the development of more effective technology.
Chris is currently director of product management for NC4's cyber threat intelligence solutions, and regularly draws upon his prior career in anthropology and archaeology to better understand the artifacts, forensics, sharing and discovery so fundamental to intelligence and cybersecurity.
Chris has studied the social sciences, hard sciences and Chinese and has lived in China for an extended period of time.