U.S. Chamber of Commerce and Department of Homeland Security to Participate in Groundbreaking
Washington, D.C. Event
San Antonio, TX (April 12, 2017) – The Information Sharing and Analysis Organization Standards Organization (ISAO SO), with participation from the Department of Homeland Security (DHS) and the U.S. Chamber of Commerce, today announced the inaugural International Information Sharing Conference to be held on October 31 and November 1, 2017, at the Walter E. Washington Convention Center in Washington, D.C.
The International Information Sharing Conference will conclude National Cybersecurity Awareness Month. This two-day event, a first of its kind, will convene practitioners from small businesses to multi-national corporations, and from information sharing newcomers to well-established cybersecurity organizations. This unique conference will go beyond discussing current cyber information sharing topics and will provide opportunities to see competing approaches and innovations in platforms and services.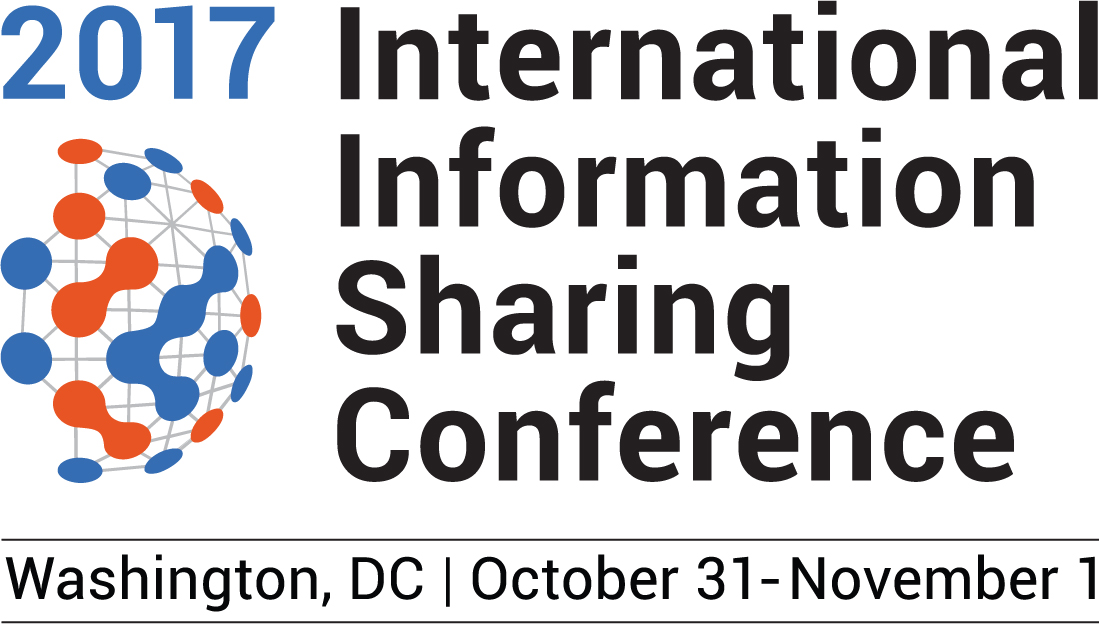 "The strength of the information sharing community is dependent on collaboration between the private sector, government, and academia," explained Dr. Greg White, executive director of the ISAO SO.  "This inaugural conference represents a major milestone for the community as we continue to grow in strength and numbers. We look forward to the impact that this conference will have on the information sharing ecosystem as it continues to grow."
The information sharing ecosystem is strong when government and industry collaborate. Attendees will gain the knowledge needed to successfully navigate the ecosystem through networking events, educational seminars, keynote addresses from industry, senior government and international thought leaders, technology demonstrations, and an exhibition hall.
Conference sessions and panels will focus on automated sharing, analysis, how to build trust in a community of interest, cross-sector sharing, privacy concerns, the role of government in information sharing, the value proposition of an ISAO, and much more.
"Information sharing is a top priority for private businesses," says Ann Beauchesne, senior vice president for National Security and Emergency Preparedness at the U.S. Chamber of Commerce. "Recent years have seen both the public and private sectors grow, invest, and innovate in the field of cybersecurity. This event gathers a broad coalition of leaders in government, threat intelligence providers, business, and consumers. That's the entire ecosystem under one roof. That's significant and why the Chamber is excited to support the conference."
Registration is open on the ISAO SO website (www.ISAO.org/events/IISC2017) at a special early bird rate through May 31, 2017. The International Information Sharing Conference will also enable participants to connect with vendors and service providers in the Expo Hall. Further details about the 2017 conference, including how to secure exhibitor space for your company or organization, a call for topics, keynote speaker announcements, confirmed panels and presentations, will be made available on ISAO.org in the coming weeks. For additional updates, follow the @ISAO_SO on Twitter.
About the ISAO SO
The ISAO Standards Organization is a non-governmental organization established October 1, 2015, led by the University of Texas at San Antonio (UTSA) with support from LMI and R-CISC. The ISAO SO's mission is to improve the Nation's cybersecurity posture by identifying standards and guidelines for robust and effective information sharing related to cybersecurity risks, incidents and best practices. The ISAO Standards Organization works with existing information sharing organizations, owners and operators of critical infrastructure, relevant agencies, and other public and private sector stakeholders through a voluntary consensus standards development process to identify a common set of voluntary standards for the creation and functioning of ISAOs.