The Information Sharing and Analysis Organization Standards Organization (ISAO SO) will host its Second Annual International Information Sharing Conference (IISC) September 11-12, 2018 in Tysons, Va.
The two-day event will again welcome cybersecurity information sharing and analysis organizations from around the world to address information sharing issues affecting the information sharing ecosystem.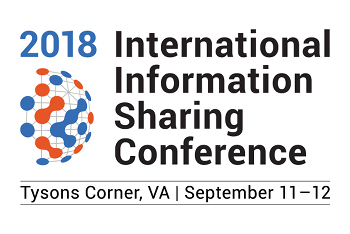 "The ISAO SO is dedicated to driving the conversation and building trust among the information sharing community," said Dr. Greg White, executive director of the ISAO SO. "The Second Annual IISC will bring together the entire information sharing ecosystem and build upon last year's focus on pushing this ecosystem forward."
The ISAO SO, led by the University of Texas at San Antonio (UTSA) with support from LMI and R-CISC, is a non-governmental organization established in October 2015 to facilitate the implementation of Presidential Executive Order 13691, "Promoting Private Sector Cybersecurity Information Sharing."
Further details about the International Information Sharing Conference, including how to secure exhibitor space, a call for topics, keynote speaker announcements and more, will be available on ISAO.org in the coming weeks.