The ISAO Standards Organization today announced the latest document to be published, ISAO 600-1: A Framework for State-Level Information Sharing and Analysis Organizations, is available for free download on ISAO.org. Information sharing at the state, local, tribal, and territorial (SLTT) level has similar manifest value and should be targeted for expansion. Many private and governmental entities, however, have not yet undertaken effective cybersecurity threat information sharing, some out of reluctance, others for lack of knowledge.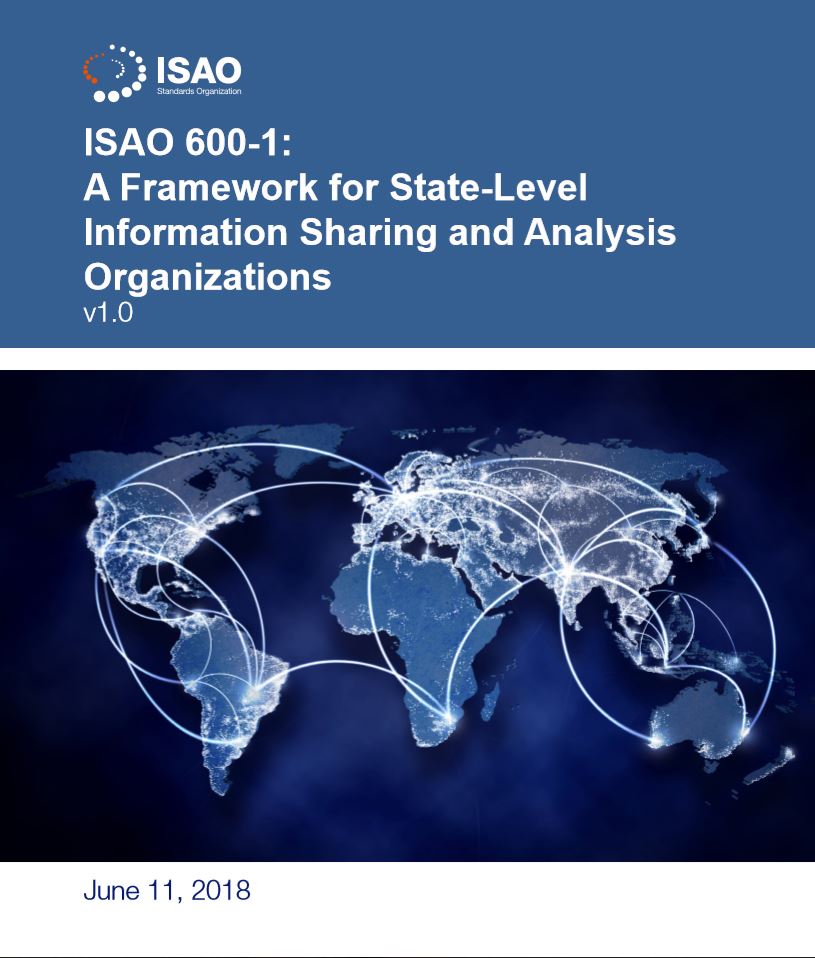 ISAO 600-1 was developed as a resource for facilitating effective cybersecurity sharing and analysis within states for those already participating in the arena and for those who should be. The document features areas of importance for the State-Level audience, including the following:
A business case for SLTT information sharing
The identification of state-level stakeholders
Potential organizational models for the governance and administration of a state-level information-sharing program
Discussion of various relevant state-level services and capabilities
A framework for state-level partnerships and coordination between states
Identification of potential sources of funding
Public and private partnership mutual advantages in collaboration.
Provide Feedback
Although the official comment period ended, the ISAO Standards Organization is still accepting comments on the website to be included in future adjudication and revisions of this document. If you have any comments or suggestions relating to this document, you may submit them using our published product comment form.
CLICK HERE to provide feedback on this document.