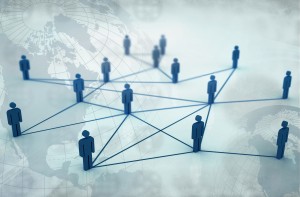 The Information Sharing and Analysis Organization Standards Organization (ISAO SO) announced the leadership team selected to serve as voluntary working group leads for the six initial standards working groups. The leadership team reflects a cross section of cybersecurity talent and expertise across industry, academia and government. Executive Director, Dr. Greg White, said, "We are thrilled at the response we received from the community and the willingness of the leadership team to serve in this important role. The establishment of the working groups is a milestone for the ISAO SO."
Outputs from the standards working groups will include principles, policies, standards and guidelines that will enable meaningful sharing and analysis of cybersecurity information. Group chairs will use a voluntary consensus standards development process to lead a core development team of diverse experts to draft standards and guideline documents. General working group membership will be open to the public for anyone seeking to comment on or stay informed regarding the efforts of each of the groups.
The initial standard working groups, leaders, and objectives are:
The ISAO SO will host its next online public meeting on January 21, 2016. They will also host an in-person public forum meeting on February 9, 2016 in San Antonio, TX.