The Information Sharing and Analysis Organization Standards Organization (ISAO SO) launched the official website of the Second Annual International Information Sharing Conference (IISC). The two-day event will be conveniently located in the Washington metropolitan area on September 11-12, 2018 at the Hilton in Tysons Corner, Virginia. Registration for the conference will open later this month.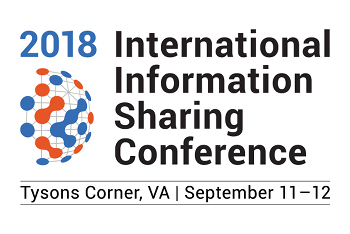 The conference website is hosted on ISAO.org, an online hub of resources for the information sharing community, including guidelines developed and published by the ISAO SO working groups for the creation and functioning of Information Sharing and Analysis Organizations (ISAOs). The website now features information on the upcoming IISC, including a Call for Speakers, a detailed Sponsors page, and information on Venue and Directions.
Registration will open on the website in the next few weeks at a special early bird rate of $295 through May 31, 2018. Further details about the 2018 conference, including keynote speaker announcements, confirmed panels and presentations, and sponsor notifications will be made available on the website as well. For up-to-the-minute updates, follow the @ISAO_SO on Twitter.