San Antonio, TX—The Information Sharing and Analysis Organization Standards Organization (ISAO SO) hosted its April online public forum on Thursday, April 27. The guest speaker was Thomas Millar, United States Computer Emergency Readiness Team's (US-CERT) Chief of Communications. Mr. Millar discussed the use of Traffic Light Protocol (TLP) to facilitate greater sharing of information and the experiences that led to standardizing it under the Forum of Incident Response and Security Teams (FIRST).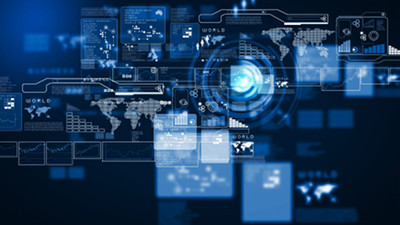 "It is a very exciting time to be part of the information sharing community," explained Larry Sjelin, Director of Lifecycle Management for the ISAO SO. "Today's online public forum provided insight from industry expert Thomas Millar along with ISAO SO updates for the entire community. Our work continues to move the dialogue forward with three documents currently in a request for comment period, a newly launched working group, and continued plans for the inaugural Information Sharing Conference later this fall."
The ISAO SO followed Mr. Millar's presentation with an update on the Request for Comment period, currently taking place through May 5, 2017 on three draft documents: ISAO Special Publication 1000: Forming a Tax-Exempt Entity; ISAO Special Publication 4000: Guiding Practices to Advance Consumer Privacy in Cybersecurity Information Sharing; and ISAO Special Publication 8000: Frequently Asked Questions for ISAO General Counsels. The documents can be found on the Draft Products page on the ISAO website. A list of Future Documents currently being developed by working group members was also shared during the forum.
The ISAO SO announced it is seeking new members to work on the development of documents and products related to Information Sharing Analysis. Interested experts can apply to be part of Analysis working group on the Join a Working Group page. In general, the ISAO SO is always looking for new volunteers to participate in the working groups, over 150+ experts from various industry sectors, government, and academia have already joined. The web-based application takes less than three minutes to complete.
Participants in the forum also heard the latest news about the International Information Sharing Conference. The ISAO SO is proud this two-day event will conclude National Cybersecurity Awareness Month. This unique conference will go beyond discussing current cyber information sharing topics, vendors will have the opportunity to show conference attendees by demonstrating competing platforms and services. Time is running out to lock in the discounted rate of $295—Early Bird registration ends May 31! The deadline to submit an abstract to present, speak on a panel, or lead a breakout session also ends on May 31, 2017, please visit the Call for Topics and Speakers to submit a proposal today. Expo and Sponsorship details can also be found on the conference home page. IISC 2017 takes place October 31-November 1 in Washington D.C.
Slides, handouts, and recordings are available on the Past Events page. The next online public forum will be held on July 27, 2017. Visit the ISAO SO Upcoming Events page to learn more about future public events.