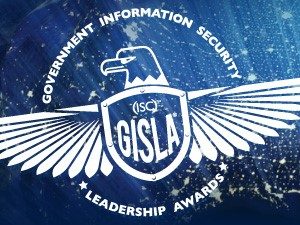 The Information Sharing and Analysis Organization Standards Organization (ISAO SO), led by Dr. Greg White, has been selected as a finalist for the Most Valuable Industry Partner (MVIP) – Team Category. The
2017 GISLA
winners will be announced on May 10, 2017 at the Marriott Wardman Park in Washington, D.C.
"We are honored to have the ISAO Standards Organization team recognized as a finalist for the U.S. Government Information Security Leadership Award," said Dr. Greg White, executive director for the ISAO SO. "This accolade as a finalist in the Team Category speaks to the hard work of the entire ISAO SO staff and working group volunteers. Our work would not be possible without the incredible support, dedication, and tenacity of the whole team."
The GISLA program was established in 2004 to recognize government information security leaders, individuals or teams, whose commitment to excellence is advancing the nation's cybersecurity program in six areas: workforce, technology, process and policy, community awareness, industry partners, and cybersecurity up-and-comers.
The ISAO SO is a non-governmental organization, established October 1, 2015, led by the University of Texas at San Antonio (UTSA) with support from LMI and Retail Cyber Intelligence Sharing Center (R-CISC). It was tasked by Presidential Executive Order 13691 to improve the Nation's cybersecurity posture by identifying standards and guidelines for robust and effective information sharing and analysis related to cybersecurity risks, incidents, and best practices.
Over the past 18 months, the ISAO SO has worked to develop and grow the information sharing community, comprised of industry, government, and academia. Over 160 experts have joined ISAO SO working groups to contribute to the development of guideline documents. In September 2016, the ISAO SO published four initial voluntary guidelines for use by emerging and established ISAOs:
Most recently, the ISAO SO announced the inaugural International Information Sharing Conference to be held on October 31 and November 1, 2017 at the Walter E. Washington Convention Center in Washington, D.C. This conference, held with participation from the Department of Homeland Security (DHS) and the U.S. Chamber of Commerce, will convene practitioners from small businesses to multi-national corporations, and from information sharing newcomers to well-established cybersecurity organizations.