The ISAO Standards Organization today announced the winners of the inaugural Information Sharing Hall of Fame Awards at the 2017 International Information Sharing Conference. These awards recognize those individuals and organizations who have demonstrated the highest standards of professional competence and selflessness and have contributed significantly to the promotion of the information sharing ecosystem.
Nominations were accepted August 22 – September 22, 2017 on the isao.org website. All nominations were considered and approved by an awards panel comprised of ISAO SO Directors and members of the cybersecurity information sharing community at large.
Congratulations to the winners in the two award categories for 2017:
Information Sharing Hall Of Fame 2017 — Individual:
David Powell, CyberUSA and Federal Business Council
This individual is a notable leader and visionary based upon their leadership in advancing, growing, and shaping the information sharing community.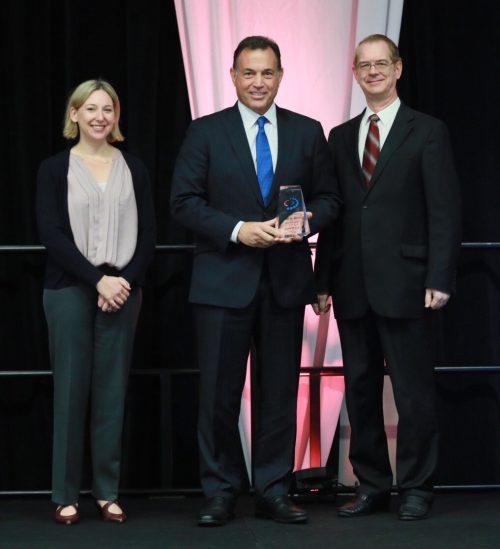 Mr. Powell is the CEO of the Federal Business Council. He also co-founded CyberMaryland, one of the first community-based information sharing and collaboration efforts nationally, and more recently CyberUSA. With CyberMaryland, he and his partners joined together the cyber vendors and users into an early-stage cyber marketplace. Beginning with events, networking activities, advocacy, innovation, and research, CyberMaryland quickly grew to be one of the most recognized and functional cyber organizations in the country. Learning from the CyberMaryland experience, he co-founded CyberUSA. CyberUSA is a collaboration of states focused on a common mission purpose of enabling innovation, education, workforce development, enhanced cyber readiness and resilience—all while connecting the cyber ecosystem of the United States and its Allies. Rooted in trust building and delivering initial services has attracted states to adopt this model more than any other in history.

Information Sharing Hall Of Fame 2017 — Organization:

The MITRE Corporation

This award honors an organization for their commitment to advancing information sharing as a vital aspect of cybersecurity defense plans.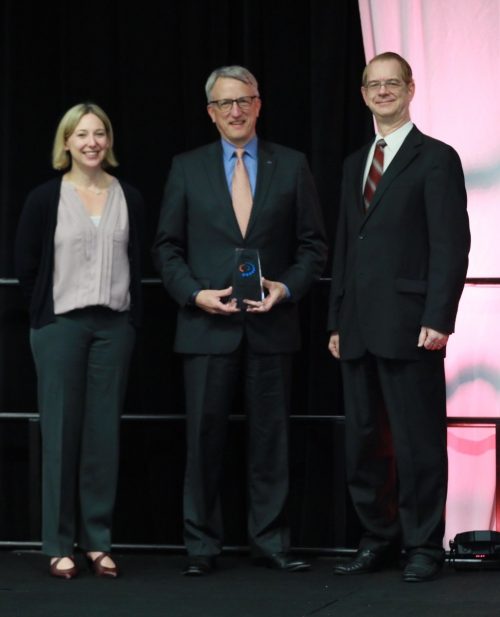 MITRE is an early leader in organizing and establishing information sharing and automated threat intelligence exchange standards development. It helped establish the Advanced Cyber Security Center in Boston several years ago, and was the early developer of the standards: STIX. TAXII, and CyBOX. Its cyber leaders have also played prominent roles at the intersection of cyber and public private partnerships.

MITRE's contributions to ISAOs, formerly a space signified by cyber capacity building that included threat data sharing and other features, exemplify its "people in partnership" core value, as shown through its demonstrated commitment to public-private partnerships, and by catalyzing and providing strategic guidance to regional ISAOs such as the Advanced Cyber Security Center, the Northeast Ohio Cyber Consortium (NEOCC), the California Cybersecurity Information Sharing Organization (CalCISO), and the emerging Mid-Atlantic Cyber Center (MACC); and supporting the development of cyber information-sharing automation standards, such as STIX, TAXII, and CyBOX. Finally, MITRE has committed to support the ISAO SO through engaged participation in nearly all of the ISAO Standards Organization Working Groups (WG).