The Information Sharing and Analysis Organization Standards Organization (ISAO SO) is delighted Jeanette Manfra, Assistant Secretary, Office of Cybersecurity and Communications, DHS, will provide a luncheon keynote address at the inaugural International Information Sharing Conference (IISC) in Washington D.C. The conference, hosted by the ISAO SO, will be held October 31 and November 1 at the Walter E. Washington Convention Center, with participation from the Department of Homeland Security (DHS) and the U.S. Chamber of Commerce. Registration is currently open with no cost for government, and discounts for academia, and students.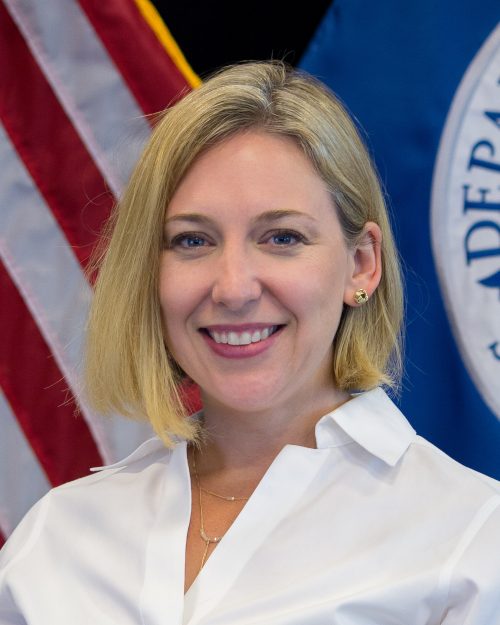 Jeanette Manfra serves as the National Protection and Programs Directorate (NPPD) Assistant Secretary for the Office of Cybersecurity and Communications (CS&C). She is the chief cybersecurity official for the Department of Homeland Security (DHS) and supports its mission of strengthening the security and resilience of the nation's critical infrastructure.

Prior to this position, Ms. Manfra served as Acting Deputy Under Secretary for Cybersecurity and Director for Strategy, Policy, and Plans for the NPPD.

Previously, Ms. Manfra served as Senior Counselor for Cybersecurity to the Secretary of Homeland Security and Director for Critical Infrastructure Cybersecurity on the National Security Council staff at the White House.

At DHS, she held multiple positions in the Office of Cybersecurity and Communications, including advisor for the Assistant Secretary for Cybersecurity and Communications and Deputy Director, Office of Emergency Communications, during which time she led the Department's efforts in establishing the Nationwide Public Safety Broadband Network.

Before joining DHS, Jeanette served in the U.S. Army as a communications specialist and a Military Intelligence Officer.

After her keynote address, Assistant Secretary Manfra will be participating in the first ever Information Sharing Hall of Fame Awards hosted by the ISAO SO to recognize those individuals and companies who have demonstrated the highest standards of professional competence and selflessness and have contributed significantly to the promotion of the information sharing ecosystem.

The inaugural International Information Sharing Conference panel sessions and presentations included have been carefully selected by the ISAO SO. The conference itself will bring together the international information sharing community for networking, technology demonstrations, an exhibition hall, panels, and keynote speakers from industry, government and international thought leaders. The IISC features an agenda that includes keynote speakers from senior U.S. government officials to international information sharing experts. The event, closing National Cybersecurity Awareness Month is scheduled to include private industry insiders, information sharing thought leaders, and bring together the foremost knowledgeable congressmen on Capitol Hill for a discourse on cybersecurity information sharing and policy. Click here, for a complete conference agenda.

For more information on available sponsorship opportunities, or details on how to participate as an exhibitor, please visit ISAO.org. Registration for the conference  is currently open. For additional updates, follow @ISAO_SO on Twitter.