The ISAO Standards Organization is pleased to announce the first three industry leaders scheduled as keynote speakers for the Second Annual International Information Sharing Conference taking place on September 11-12, 2018 at the Hilton in Tysons Corner, Virginia. We're looking forward to having these three powerhouse speakers share their insights on Improving Information Sharing with the information sharing community! There's still time to register at the Early Bird rate of $295!
Ann M. Beauchesne is Chief Executive Officer of Ridge Global Cybersecurity Institute, which works with business organizations to manage and mitigate their complex cyber risk through executive training, customized consulting, and information sharing. She is responsible for developing and overseeing the Institute's successful cybersecurity risk oversight education program, providing strategic advice and guidance to senior executives, leading cyber incident tabletop exercises, and directing the Cybersecurity Advisory Council.
Beauchesne has covered cybersecurity and resilience issues on behalf of the business community for more than a decade. As the impacts of attacks on the private sector have grown more significant, she has focused on enhancing national cybersecurity through advocacy, thought leadership, and education.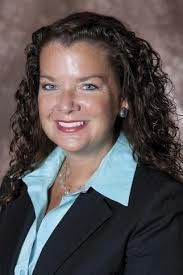 Recognizing the need to advocate for cybersecurity policies beneficial to industry, Beauchesne, formerly senior vice president for national security and emergency preparedness at the U.S. Chamber of Commerce, established a cybersecurity working group bringing together more than 200 businesses to identify cyber legislation and regulations affecting industry and advocate for reform with Congress and in federal agencies. To stay ahead of the rapidly shifting cyber environment, she also established a cyber leadership council consisting of 30 companies, associations, and universities of all sizes and providing strategic direction on cutting-edge issues, such as the Internet of Things and encryption. And five years ago, Beauchesne launched the Chamber's Cybersecurity Education and Awareness Campaign. This premier initiative leveraged partnerships with state and local chambers of commerce to bring cyber experts from the federal government, law enforcement, and the private sector together with small and midsize businesses to share best practices and low-cost resources to protect from and respond to cyber incidents.

Beauchesne also has more than 15 years of experience working on domestic terrorism preparedness. Prior to joining the Chamber, she worked for the National Governors Association (NGA) where she established its Homeland Security and Emergency Management Division and served as its first executive director, identifying policy priorities for governors and their homeland security advisors.

Gary L. Gardner, President & CEO of TOTALeACCESS, a security consulting firm, and Chairman of the Board for InfraGard National Members Alliance. He brings over forty years of investigative, security, protection, intelligence, analysis, forensic, technology, consulting, management and teaching experience to the national and international business and law enforcement communities. His career spanned more than thirty years of diverse service with the Federal Bureau of Investigation in various capacities including executive management. His experience covers numerous areas of concern to today's business and sports world.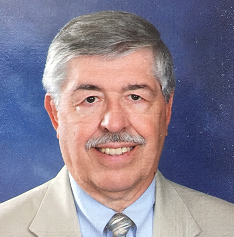 While serving several decades in the FBI, he held many positions in records management, laboratory technician, a Special Agent, investigating a wide variety of Federal offenses. In the New York City Office, he served as Supervisor/Co-Commander of both the renowned Bank Robbery and Terrorism Task Forces. Then, he was assigned to FBI Headquarters where he oversaw cutting-edge investigative information technology and crisis management. He led the FBI's investigative computer support systems, directed investigative support and training for crisis situations, special events and major cases. He also designed, managed development and directed the FBI's Law Enforcement OnLine (LEO), an international interactive computer communications capability and information service, used exclusively for the law enforcement/criminal justice/public safety community.
He served as a consultant to Lowe's Motor Speedway providing Security & Safety Coordination. He developed their Security & Safety Plan, with a Risk Assessment for racing events and then he served as NASCAR's Director of Security, overseeing all aspects of NASCAR's corporate and event security, encompassing investigations; physical and cyber security; international security, employment screening and executive protection, implementing many new collaborative risk mitigation approaches. During this period he collaborated with the US Department of Homeland Security to establish the first evacuation guide for large sporting events.
Currently, Mr. Gardner established TOTALeACCESS specializing in state-of-the–art security, risk/crisis management, intelligence collection/analysis, business continuity/disaster recovery, information security/cybercrime, biometrics, training, tracking and e-commerce solutions.
Mr. Gardner is a decorated U.S. Army Ranger veteran with service in Vietnam and a graduate of the American University in Washington, D.C.
Mr. Gardner also serves as the President of the Charlotte InfraGard Chapter; a public/private sector organization for the protection of our Nation's Critical Infrastructures. He is also a member of the National Center for Spectator Sports Security and Safety (NCS4) Advisory Board and their Conference & Summit Director.
Tommy McDowell is the Senior Director for the Retail Cyber Intelligence Sharing Center (R-CISC), a partner of the ISAO Standards Organization. Mr. McDowell acts as an advisor on the ISAO SO leadership team.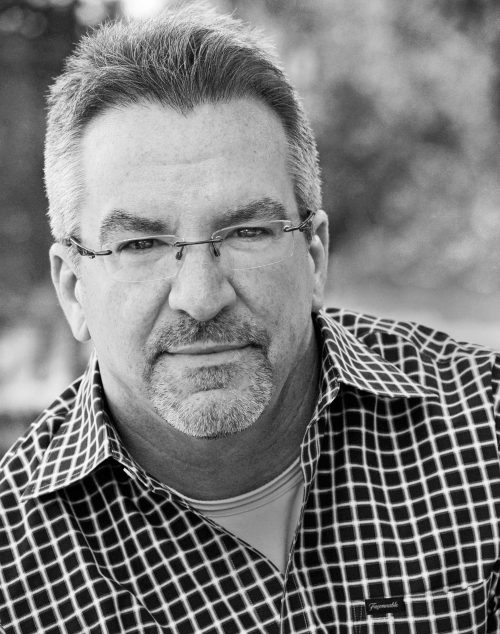 He is the former Senior Director of Cyber Threat Intelligence with FireEye with over 20 years of experience as a Cyber Security Professional, Manager of Cyber Security Services, Researcher, and Facilitator/Trainer for Cyber Security Professionals and Executive Teams.  He has consulted in the design, development, and maturity of Threat Intelligence Programs, Incident Response Teams, Cyber Security Operations Centers (CSOC), and Integrated Security Operation Centers (ISOC).

Mr. McDowell has designed and led many United States and Foreign Governments, Fortune 50-500 clients, and International Banking, Critical Infrastructure, Energy, and technology organizations in the development of Cyber Threat Intelligence, Incident Response Team development, CSOC/SOC/ISOC implementations/optimizations, and Executive Strategy/Vision/Leadership initiatives. After 9-11, he was a leader in the development of cyber security programs for critical infrastructure within the United States and Canada.  He also provided subject matter expertise to the National Institute of Standards and Technology, and other international regulatory agencies for developing cyber security standards and incident response strategies.

He is a United States Army Veteran and former Special Agent with the US Naval Criminal Intelligence Service (NCIS).