Information Sharing has never been more important to SLTTs than it is today. We continue to see states, locals, tribal, and territorials recognizing the importance of information sharing as part of their cybersecurity strategy. With cities across the country and around the world inquiring about where and how to get started in information sharing, don't miss the opportunity to get all of the information you need to get started with experts in the field in one place.
The second annual International Information Sharing Conference will feature an agenda that includes keynote speakers from senior U.S. government officials to international information sharing experts. The best part? Government officials register for FREE.
Keynotes, Panels, and More!
Join us for the Second Annual International Information Sharing Conference (IISC) hosted by the Information Sharing and Analysis Organization Standards Organization (ISAO SO). The 2018 IISC is an opportunity for the entire ecosystem to gather together to learn, network, and grow. This two-day conference will feature industry leaders from both the public and private sector.
Conveniently located in the Washington, D.C. metropolitan area, the IISC is being held at the Hilton in Tysons Corner, VA. Join representatives from fellow information sharing groups with all levels of expertise, security practitioners, major technology innovators, and well-established cybersecurity organizations, as they come together to discuss the impact ISAOs have had on the nation's security, share lessons learned, and discover the latest in cybersecurity policy.
Attendees will gain the knowledge needed to learn how to improve information sharing with:
Keynote Addresses by industry experts, senior government, and international thought leaders
Presentations on key topics and panel discussions of interest to the Information Sharing community
Networking Opportunities
Register Today!
IISC 2018 Keynote Speakers include: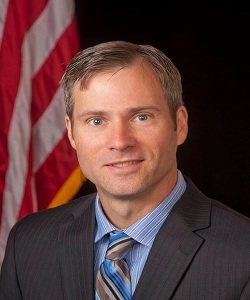 Bradford J. Willke, Department of Homeland Security (DHS)
Bradford serves as the Acting Director of the Stakeholder Engagement and Cyber Infrastructure Resilience (SECIR) Division, within the National Protection and Programs Directorate Office of Cybersecurity and Communications at the Department of Homeland Security (DHS). He leads the strategic coordination for many of the Department's cybersecurity partner engagement models.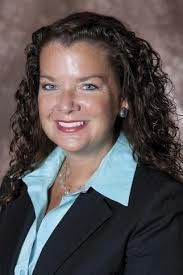 Ann Beauchesne, CEO, Ridge Global Cybersecurity Institute
Ann M. Beauchesne is Chief Executive Officer of Ridge Global Cybersecurity Institute, which works with business organizations to manage and mitigate their complex cyber risk through executive training, customized consulting, and information sharing. She is responsible for developing and overseeing the Institute's successful cybersecurity risk oversight education program, providing strategic advice and guidance to senior executives, leading cyber incident tabletop exercises, and directing the Cybersecurity Advisory Council.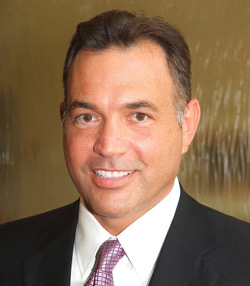 David Powell, CyberUSA
David Powell is the Chief Executive Officer for the Federal Business Council (FBC). Mr. Powell is also the co-founder of CyberUSA – the national 'community of communities' designed to enable information sharing on cyber security and resilience topics. He and his team have developed a number of cyber initiatives, including the Cyber Market Development Project – creating a methodology for rapid development of cyber communities; the original CyberHive at UMBC, The CyberMaryland Advisory Board & Conference, The CyberTexas Conference, The National Cyber Map, The National Cyber Security Hall of Fame and the original Federal Information Assurance Conference. He is currently spearheading multiple initiatives geared to defining and advancing cyber outreach and information sharing throughout the country.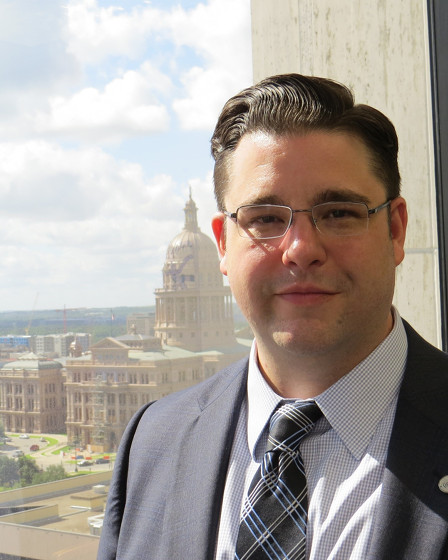 Ernesto Ballesteros, Texas Cybersecurity Coordinator
Promoting Private-Sector Cybersecurity Capabilities through State-Level Cyber Threat Information Sharing and Analysis
Mr. Ballesteros serves as the State Cybersecurity Coordinator of Texas, at the Texas Department of Information Resources (DIR). Pursuant to Texas House Bill 8 (the Texas Cybersecurity Act), Ernesto's core objective is to promote and facilitate improved cybersecurity capabilities of Texas based non-state governmental organizations, K through 12, commercial organizations, non-profit organizations and citizens. The statutory means for achieving this objective are the Texas Information Sharing and Analysis Organization (Texas ISAO) and Texas Cybersecurity Council.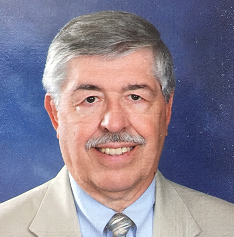 Gary Gardner, Chairman of the Board for InfraGard National Executive Board
Gary Gardner is President and CEO of TOTALeACCESS, a security consulting firm, and Chairman of the Board for InfraGard National Members Alliance. He brings over forty years of investigative, security, protection, intelligence, analysis, forensic, technology, consulting, management and teaching experience to the national and international business and law enforcement communities. His career spanned more than thirty years of diverse service with the Federal Bureau of Investigation in various capacities including executive management. His experience covers numerous areas of concern to today's business and sports world.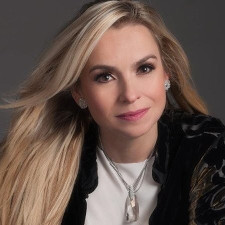 Anyck Turgeon, IBM
With more than 25 years of technology innovation and security experience, over 40 awards, 16 certifications and 14 badges, Anyck is now the new global chief cyber-resiliency and security evangelist/architect at IBM. Recognized internationally for her work as a CISO at public and private companies, she now works closely with governments to ensure the resiliency of small to large critical infrastructure organizations (public & private.) As a member of Infragard, DHS SRI & HTCIA and advisory board member of UT BSoM, Anyck brings awareness daily to organizations about the fragility of their cyber-posture, architects and deploys solutions meeting technologies, limited budgets and GRC needs.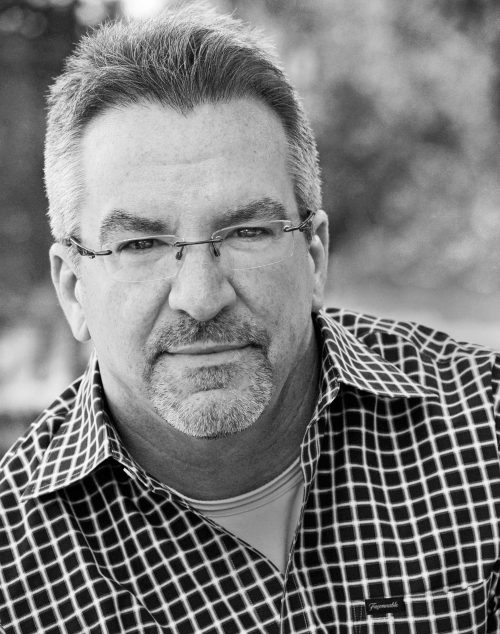 Tommy McDowell, Senior Director for the Retail Cyber Intelligence Sharing Center (R-CISC)
Tommy McDowell is the Senior Director for the Retail Cyber Intelligence Sharing Center (R-CISC), a partner of the ISAO Standards Organization. Mr. McDowell acts as an advisor on the ISAO SO leadership team.
Mr. McDowell is the former Senior Director of Cyber Threat Intelligence with FireEye with over 20 years of experience as a Cyber Security Professional, Manager of Cyber Security Services, Researcher, and Facilitator/Trainer for Cyber Security Professionals and Executive Teams. He has consulted in the design, development, and maturity of Threat Intelligence Programs, Incident Response Teams, Cyber Security Operations Centers (CSOC), and Integrated Security Operation Centers (ISOC).