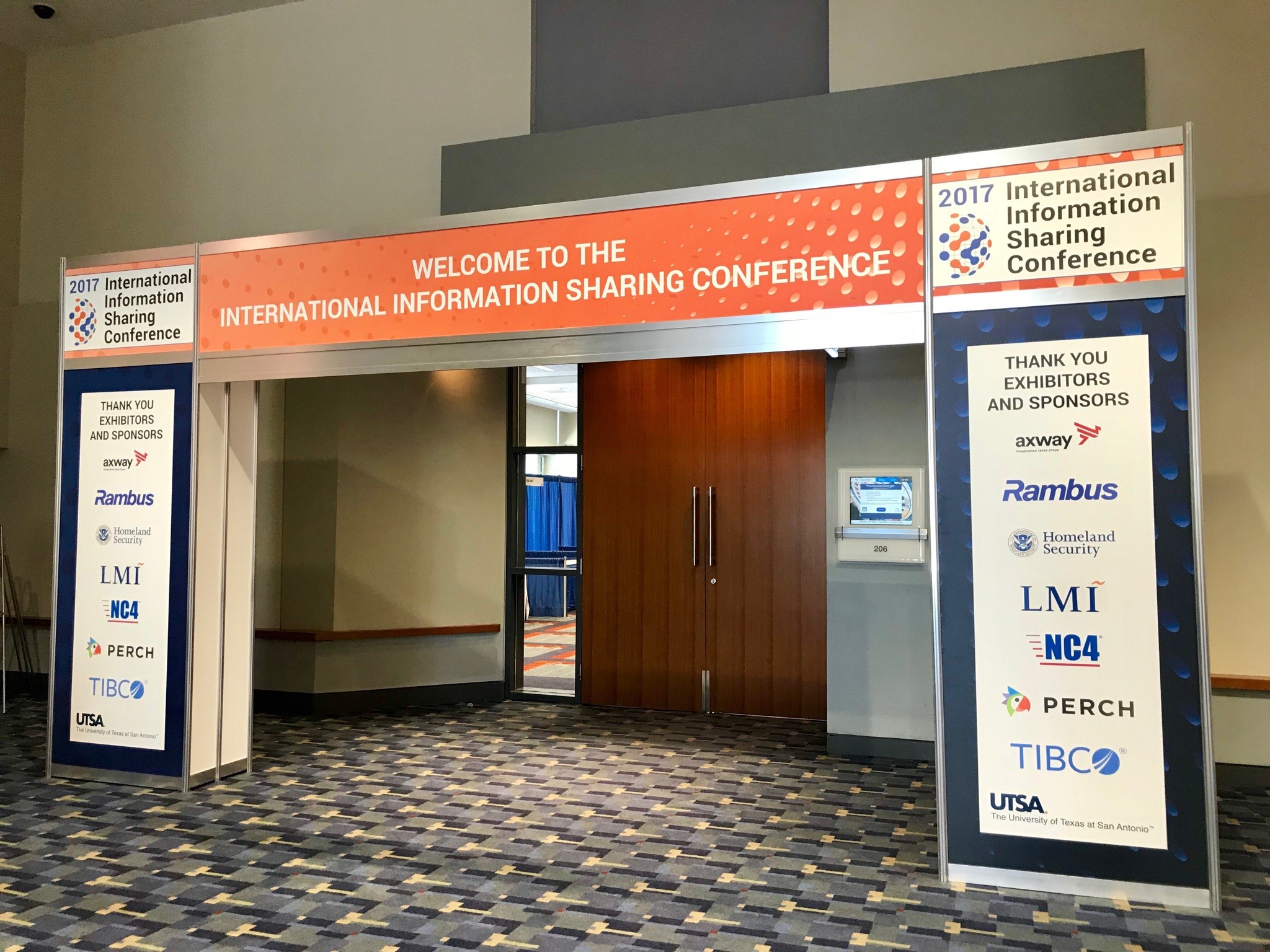 The energy is buzzing in D.C. and we are now one day away from the inaugural International Information Sharing Conference (IISC) taking place at the Walter E. Washington Convention Center on October 31st and November 1st. Registration is closed online, but there's still time to REGISTER on-site. Attendee registration opens day one on the concourse area outside Room 206 and Room 207AB from 7:00AM – 4:00PM.

The conference itself will convene practitioners from small and midsize businesses to multi-national corporations, and from information sharing newcomers to well-established cybersecurity organizations—all in effort to grow the community, share best practices, hear from senior government officials, and introduce the latest in services and platforms to help organizations elevate security around the globe. Click here, for a complete conference agenda.

TRICK OR TREAT?

Don't forget to join us tomorrow night, October 31st, in Room 206 for a Halloween treat! LMI is sponsoring a networking cocktail reception for attendees, exhibitors, and sponsors of the International Information Sharing Conference 2017 from 5:00PM – 6:30PM. Please stop by and meet senior leaders of LMI, and the ISAO Standards Organization leadership team, while enjoying a delicious treat.

#IISC2017

We're encouraging all attendees to share keynote and session insights and photos on Twitter using the hashtag #IISC2017. Also, if you aren't following the ISAO Standards Organization yet, please do! You can find us at @ISAO_SO.

Remember, there is NO COST for Government employees or Press to register for the event, and we're offering discounts to all Academia and Students interested in attending the conference.