Debra Dennie is a Technology Services Program Manager with LMI. She was instrumental in guiding the proposal process which led to the Department of Homeland Security (DHS) selecting the University of Texas at San Antonio (UTSA), along with partners LMI and R-CISC, to stand up the ISAO Standards Organization (ISAO SO). The ISAO SO is tasked with developing standards and guidelines for sharing and analyzing information in cybersecurity as directed by the White House in Executive Order 13691. Ms. Dennie manages the LMI team working on the ISAO SO project with UTSA and R-CISC.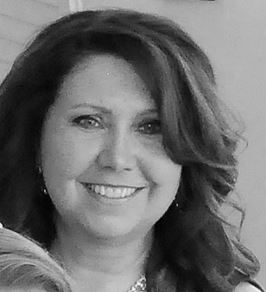 With more than 20 years of experience in information technology providing leadership, business development support, program management and strategic direction, Ms. Dennie has demonstrated the ability to develop high-performing agile teams. For example the ISAO SO website was designed, and continues to be developed, using LMI's agile approach. She led improvements to the corporate software development lifecycle processes which resulted in LMI obtaining ISO 9001 certification and CMMI-DEV and CMMI-SVC Level 3 appraisals.. Ms. Dennie successfully manages multiple IT and cybersecurity projects supporting the Department of Health and Human Services (HHS) Centers for Medicare and Medicaid Services (CMS), USTRANSCOM, US Army Installation Management Command (IMCOM), and the Department of Homeland Security (DHS).
She has a bachelor's degree in journalism with a minor in industrial engineering from West Virginia University and a master's degree in management with a concentration in management information systems from Rensselaer Polytechnic Institute. She also holds multiple certifications including the Scrum Alliance, Certified Scrum Master (CSM), ITIL Foundations, Project Management Institute (PMI) Project Management Professional (PMP), and PMI Agile Certified Practitioner (PMI-ACP). In addition, she leads innovation research and development efforts in augmented and mixed reality using Microsoft HoloLens.
When asked what excites her most about working with the ISAO SO, Ms. Dennie remarked, "The ability to make a difference by working across the ISAO community to increase cybersecurity awareness and promote information sharing designed to make our communities more resilient and our nation secure."
Ms. Dennie lives in San Antonio, Texas with her husband. As empty nesters, they enjoy traveling and spending time with family and friends.