The ISAO Standards Organization (ISAO SO) continues its blog series, Meet the Chairs, by introducing the community to the two women leading efforts to develop standards and guidelines related to international topics. The International Working Group, led by Norma Krayem and Elizabeth McGrath, was an area of focus identified by the ISAO SO as needed by the ecosystem. Currently, the group is developing ISAO 500-1: U.S. Transnational Cybersecurity Information Sharing.
Norma Krayem
Co-Chair, Working Group 5 International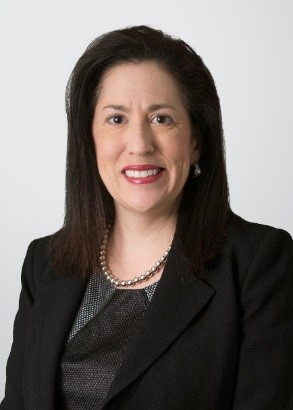 Norma Krayem serves as Senior Policy Advisor and Co-Chair of the Cybersecurity and Privacy Team at Holland & Knight. Ms. Krayem has held executive-level positions in the U.S. Departments of State, Commerce, and Transportation, as well as a consultant at the Federal Emergency Management Agency. She has more than 20 years of experience in the national and international arena, having served both in government and the private sector. She works with public sector and Fortune 500 clients to develop strategies designed to build and maintain a competitive edge. She specializes in the impacts of cyber and privacy issues in critical sectors, including banking and financial services, insurance, energy, communications, health, transportation and many others.
Using her diverse experience, she helps clients navigate complex national and international issues, utilizing creative, leading-edge and practical approaches to solve problems. Key to this is the ability to help clients understand current and evolving policy and regulatory regimes that go hand-in-hand with new dynamic technology solutions, including FinTech, multifactor authentication, Smart Grid, intelligent vehicles (V2V and V2I), Health Information Technology and much more. Inherent to this is an understanding on the need to manage the new world of "Big Data" and the "Internet of Things," and helping clients focus the need for both "privacy by design" as well as "security by design.
Elizabeth McGrath
Co-Chair, Working Group 5 International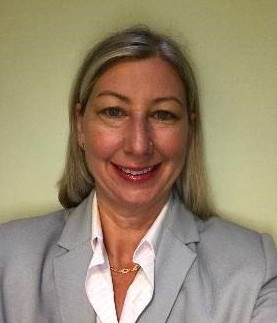 Elizabeth "Betsi" McGrath is the Department Head of Data Management, Interoperability & Integration at MITRE.
Ms. McGrath has been with MITRE for 15 years, helping federal agencies improve information sharing and automation for cyber, data management and human language technology. She has worked on solutions and inter-agency responses to White House Executive Orders 13636 and 13691. She supported Governor Terry McAuliffe's, Va. Cyber commission initiative and is currently a core member of ISAO WG 6 – Government Relations as well as the co-chair of ISAO SO WG 5 –  on International information sharing.  Prior to joining MITRE Ms. McGrath was Director of Publishing Technology for Time Life Inc.'s Books, Music and Video divisions. She has a Bachelor of Arts in Journalism from Drake University and a Masters in the Management of Information Technology from the University of Virginia.  When she is not working she is an avid fan and promoter of the country singer, EmiSunshine and the mother of three awesome human beings.
She works closely with key decision makers in Congress, White House, DHS, Treasury, DOC, DOT, DOE, DOD, HHS as well as the FCC, SEC, NRC, FERC and many more.