The ISAO Standards Organization is recognizing the leadership within the organization through a blog series called Meet the Chairs. The working group members remain the most important aspect of the organization. The chairs and co-chairs have the tremendous responsibility of leading their respective working groups through the process of developing and publishing a document, which is made available for free to the community on the ISAO.org website.
Today we spotlight two of the most active members of the information sharing community and the immense experience they bring to the ISAO SO, Kent Landfield and Roger Callahan. These two leaders were vital in the development of one the first documents the ISAO SO published, ISAO 300-1: Introduction to Information Sharing. The latest draft document from working group 3 is currently available to read and comment on until August 18, 2018, ISAO 300-2: Automating Cyber Threat Intelligence Sharing. Don't miss the chance to share your opinions on automating cyber threat intelligence!
Kent Landfield
Chair, Working Group 3 Information Sharing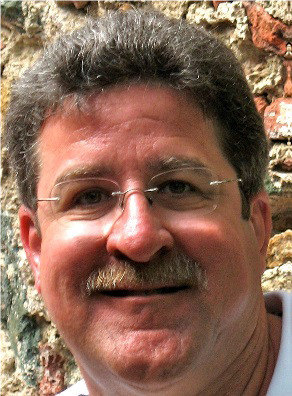 Kent Landfield has spent 30+ years in software development, global network operations and network security arenas. He is currently the Director of Standards and Technology Policy at Intel. Mr. Landfield was extremely active in the development of the NIST Cybersecurity Framework, actively participating and presenting in workshops and supplying comments. He is a co-author of The Cybersecurity Framework in Action: An Intel Use Case.
Mr. Landfield has been a participating member of multiple subcommittees of the President's National Security Telecommunications Advisory Committee, and has led and worked on multiple cyber threat information sharing research, standards and development efforts. He is co-author on RFC 7203, An Incident Object Description Exchange Format (IODEF) Extension for Structured Cybersecurity Information.
Previously Mr. Landfield was Director of Content Strategy, Architecture and Standards for McAfee Labs and was the chief McAfee Labs Vulnerability Group Architect as well as one of McAfee's Principal Architects. As Director of Security Research, he managed the global Risk and Compliance Security Research teams. He has been actively involved in global security automation development efforts for many years. Mr. Landfield was one of the founding members of the CVE Editorial Board. He is also an OVAL Board member and is active in SCAP related development projects, both from a content and product perspective. He holds patents in DNS, Email and software patch distribution technologies.
Roger M. Callahan
Co-Chair, Working Group 3 Information Sharing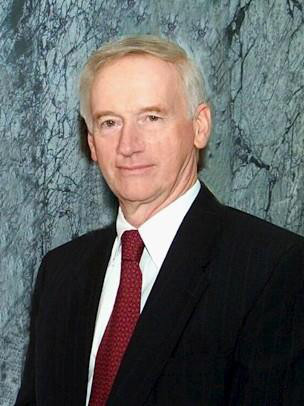 Roger M. Callahan is the Managing Director for Information Assurance Advisory, LLC.
He has over 50 years of prior experience spanning executive management and engineering responsibilities within both the National Security community and the Financial Services industry.
At the National Security Agency (NSA) Mr. Callahan developed and managed numerous key technology and systems that protected U.S. national and commercial communications and assets. (1964-1995)
He was selected and served as the Director for Information Security in the Office of the Assistant Secretary of Defense for Command, Control, Communications and Intelligence (1995-1998) and led initiatives to strengthen DoD's Information Assurance programs.
At Bank of America (1998-2008) he was a Senior Vice President within the Corporate Information Security Organization and was responsible for developing the Bank of America information security policy and program foundations. He performed risk assessments and contributed to resiliency strategies for data centers and systems.
Within the financial sector, he developed and lead efforts that established entities for the collaboration across the sector for Cybersecurity and Homeland Security; namely the Financial Service Information Sharing Analysis Center (FS-ISAC) and the Financial Services Sector Coordinating Council (FSSCC).
Since 2008, he has provided and continues to provide cybersecurity-related advice and support to a variety of clients, to include universities, financial services organizations, and international efforts, through his consulting company.
He is a member of the Bridgery Technologies team that is doing research to develop capabilities for critically needed detection of cyber exploitations within large information technology enterprises.
He is an electrical engineering graduate of Northeastern University, Boston Massachusetts, a graduate of the National Defense University, Industrial College of the Armed Forces, Washington DC; and a graduate of the John F. Kennedy School of Government "Senior Officials in National Security Program" at Harvard University. Mr. Callahan is a recipient of both the Defense Meritorious and the Exceptional Civilian Service medals. He is the co-inventor of two U.S. Patents in the fields of regulatory compliance and online systems resiliency.