As the ISAO Standards Organization continues to meet the challenge of developing a more secure and resilient nation that is connected, informed and empowered, we recognize that working with existing information sharing organizations and other public- and private-sector stakeholders are vital to identifying a common set of voluntary guidelines for the creation and functioning of ISAOs.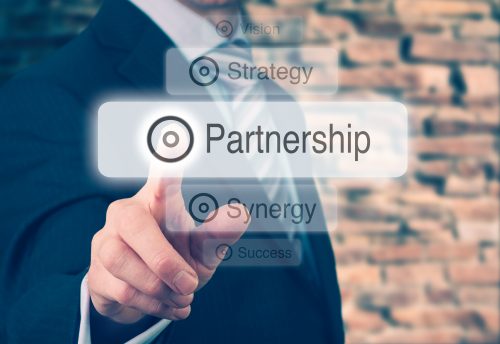 Our Working Group volunteers are key to the success of the development of documents to help guide both new and emerging and established information sharing organizations. And as one document is completed, another document is started. Are you interested in playing a part in building trust in the information sharing ecosystem by sharing your expertise and resources? Did you know you could receive certification credits for volunteering?
How Does It Work?
Working Groups are made up of volunteers – like you – that collaborate to develop specific standards and guidelines for the creating and functioning of ISAOs. You'll find a list of published documents here. Volunteers can offer their services in a variety of ways: sharing expertise; writing content; editing content; providing resources, etc. These working groups are not limited to a specific number of volunteers, and you can choose which working group topic interest you and your organization!
Seeking Your Input
As we speak, we have several working groups collaborating on documents that are seeking assistance from additional volunteers. Please note that these requests for assistance below are constantly in flux. Make sure to review our Working Groups online to see which topic you're interested in joining.
Working Group Two, focused on Capabilities and Services, recently completed the 200-1 Foundational services and Capabilities document and is recruiting authors to assist with the Special Publication: Crisis Action Playbook.
At this time, Working Group Three is focused on Automated Information Sharing and seeking writers to help with sections on: Implementation of Technology Infrastructure to Consume and Manage Data; Correlation and Incorporation; Derived Actions; An Implementation Game Plan; Additional Considerations and Concerns; Publishing Enterprise Developed Threat Intelligence; and Publishing.
Working Group Four, focused on Privacy and Security, is in the research phase for a new document that is directed at identifying New and Emerging State and Local Cybersecurity Laws and Regulations Impacting Information Sharing.  The document will be an analysis of high level practices to assist entities in understanding state and local changes that may impact cyber information sharing. The goal is to identify areas of information sharing organizations where new and emerging state and local laws may impact information sharing.
Working Group Five, focused on Global Information Sharing, is seeking writers with a background in information sharing across international borders. The document will provide guidance on the benefits, challenges and risks that ISAOs and companies have when sharing internationally.
Receive Continuing Education Credits
Did you know that many certification programs will allow you to receive continuing education credits by actively volunteering in a Working Group?
As an ISAO SO Working Group volunteer, you are giving back to the ISAO community. Each certification features various requirements and provides different credit hours to their members. For instance, the Certified Information Systems Security Professional (CISSP) program may provide a Working Group volunteer one Group A CPE credit for each hour of volunteer work, as it's related to a member's (ISC)2 credential. Those maintaining their Sec+ CE may earn four (4) CEUs for each article or white paper of at least four pages in length published through a Working Group.
The ISAO SO has mapped Working Group volunteer activities for PMP, CISSP, PRINCE2, CEH, Sec+ CE and CISM. Please contact the ISAO SO Support team to learn more about potential continuing education credit opportunities as an active volunteer.
Make an impact today by volunteering as a Working Group volunteer. To join a working group, fill out the Working Group Application on ISAO.org.