Interested in speaking at the Second Annual International Information Sharing Conference (IISC)? Then make sure to submit your abstract TODAY (due May 14)!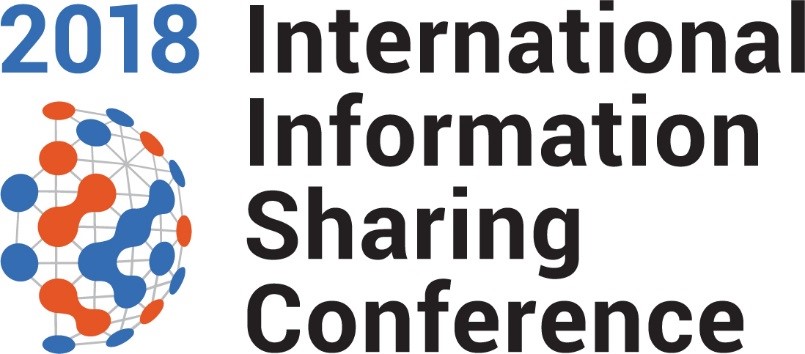 What Should be in the Proposals?
Proposals should provide practical advice and solutions to attendees of the conference and equip them with the knowledge to meet today's ever-changing cybersecurity challenges. Proposals will be evaluated on the value provided to Information Sharing and Analysis Organizations (ISAOs) and the community at large.
Presentations at IISC 2018 are encouraged to follow topics important to the information sharing ecosystem, including:
Government and Legislation
Creating an ISAO for a jurisdiction, county, state or region to begin information sharing or encourage State, Local, Tribal, Territorial (SLTT) wide Information Sharing
Public/Private information sharing at the state level
Integrating Fusion Centers into your SLTT information sharing program or ISAO
Integrating other government information sharing programs into your SLTT level ISAO
Department of Homeland Security's improvements to Automated Indicator Sharing (AIS)
Improving the Value of Information Shared
Providing information that is specific to your members to improve the value (e.g., things to consider, surveying your members)
Strategies to improving the value of information shared
How to get value from machine-to-machine information sharing
How to get value from government information
Improving the value of shared information through technology
Integrating government distributed information into your ISAO
Transitioning from human to automated information sharing
Reducing the noise from information shared
Improving information sharing analysis
Hot Trends in Information Sharing
International information sharing
European Union General Data Protection Regulation
Information sharing's role in securing the ballot box
Using information sharing to improve cyber resiliency on main street USA
Small business information sharing combating foreign threats
How to increase member sharing within an ISAO
Training for analysis
Recruiting analysts
Strategies to improve information sharing from ISAO to ISAO
Small business information sharing—how to get started
Cross-sector information sharing
Don't miss your chance to speak at IISC 2018! Have questions? Please reach out to us at contact@isao.org.