Thank you to all who participated in the inaugural International Information Sharing Conference today—that concludes day one!
It was a crisp morning in Washington D.C. and the convention center was buzzing long before registration officially opened. The day started out with a morning of incredible keynotes. Executive Director of the ISAO Standards Organization, Dr. Greg White, welcomed conference attendees and gave the State of Information Sharing Ecosystem address. Ann Beauchesne, U.S. Chamber of Commerce, followed with a dynamic keynote on the importance of businesses of all sizes protecting their network, as well as the programs and guidance offered. The U.S. Chamber of Commerce was a partner of the event, and we were happy to have them help in outreach to the business community.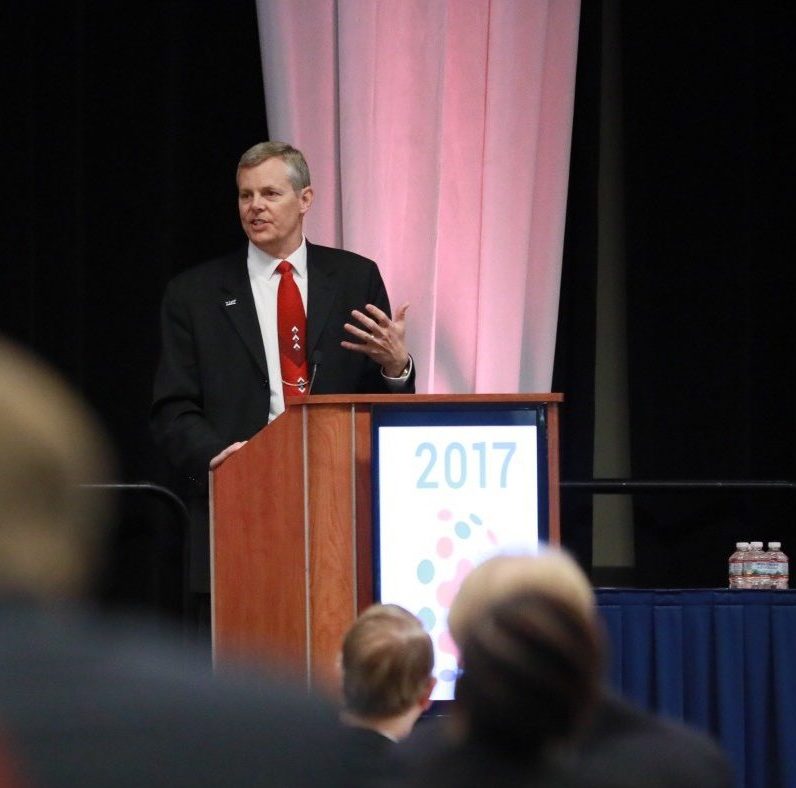 Throughout the morning, information sharing practitioners from across the globe gathered to hear keynotes from Thomas Schreck, Chairman of FIRST; and from Rick Lipsey, Deputy Director of the ISAO Standards Organization, in a discussion on where we've been as an organization and as an ecosystem and where we're going. Ed Harris, Senior Manager, Global Security Ops, Risk & Compliance for VF Corporation, gave a riveting address on the value of information sharing in the retail sector as we embark on the holiday season. Finally, Jeanette Manfra, Assistant Secretary, DHS gave the lunchtime keynote address and participated in the first-ever induction to the Information Sharing Hall of Fame. The Information Sharing Hall Of Fame 2017 awarded to an Individual was David Powell, of CyberUSA and Federal Business Council. The Information Sharing Hall Of Fame 2017 awarded to an Organization went to The MITRE Corporation.

The message of these keynotes left a resounding impact on conference attendees: The work being done for information sharing is incredibly important and urgent.

The afternoon was capped off with concurrent sessions featuring industry thought leaders in panels and forums. Afternoon speakers included representatives from the IT-ISAC, PwC, DHS' C3 Voluntary program, ACTRA, FS-ISAC, OASIS, the Small and Midsized Business ISAO, HITRUST, Cyber Threat Alliance, Global Resilience Federation and more. These sessions sparked conversations and questions that will help to guide the information sharing ecosystem in the coming year.

We look forward to day two of the conference tomorrow morning beginning at 8:00 a.m. with an Opening Keynote from Grant Schneider, Acting Federal Chief Information Security Officer, Security Officer and Senior Director for Cybersecurity Policy, National Security Council. There's still time to participate in this unique event, register on-site at the convention center beginning at 7:00 a.m.