When you sponsor the Second Annual International Information Sharing Conference (IISC), your company will be connecting with customers in various industries, government and academia while helping drive the conversation on this year's theme of "Improving Information Sharing" this September 11-12 in Tysons, Virginia.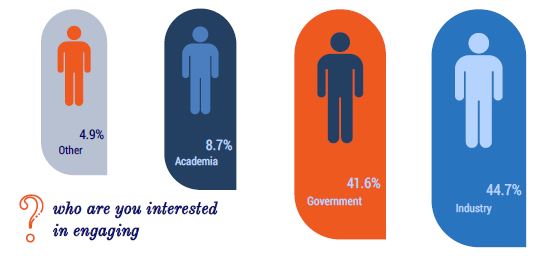 This dynamic conference will go beyond discussing current cyber information sharing topics and will provide opportunities to see competing approaches and innovations in platforms and services. Conference sessions and panels will focus on the latest research in automated sharing, analysis, how to build trust within the community, cross-sector sharing, the role of government in information sharing, the value of information sharing, and other topics pertinent to information sharing and analysis.
There are several sponsorship levels to choose from (but Premiere, Platinum and Gold have limited spots available), which will enable you to join representatives from fellow information sharing and analysis (ISAO) groups with all levels of expertise, security practitioners, major technology innovators and well-established cybersecurity organizations, as they come together to discuss the impact ISAOs have had on the nation's security, share lessons learned and discover the latest in cybersecurity policy.
Additionally, attendees will gain the knowledge needed to learn how to improve information sharing with:
Keynote Addresses by industry experts, senior government and international thought leaders
Breakout Sessions on key topics and panel discussions of interest to the Information Sharing community
Technology Demonstrations
Networking Opportunities
Expo Hall
Contact Brande Mora or Julina Macy to discuss how you can help improve the value of information shared.
Click Here to Learn About IISC Sponsor Opportunities