Do you want to take advantage of Early Bird discount pricing for registration to the inaugural International Information Sharing Conference taking place on October 31 – November 1, 2017 in Washington, D.C.? Time is running out, and Early Bird pricing ends May 31st! This two-day event is being held by the ISAO Standards Organization (ISAO SO) with participation from the Department of Homeland Security (DHS) and the U.S. Chamber of Commerce.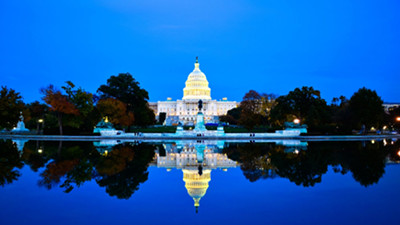 You won't want to miss the opportunity to participate in this unique conference! Attendees will gain the knowledge needed to successfully navigate the information sharing ecosystem through networking events, educational seminars, keynote addresses from industry, senior government and international thought leaders, technology demonstrations, and an expo hall. Conference sessions and panels will focus on automated sharing, analysis, how to build trust in a community of interest, cross-sector sharing, the role of government in information sharing, the value proposition of an ISAO, and more.
The ISAO SO is also looking for members of the international information sharing community to offer their expertise by submitting an abstract to speak, present, or participate in a panel during the International Information Sharing Conference. Only 10 days remain to submit proposals to speak at the conference, all proposals must be submitted on the conference website by May 31st. The Call for Topics and Speakers is open to information sharing practitioners, innovative vendors, thought leaders, and policy makers to share their expertise with the community at the conference.
Proposals should provide practical advice and solutions to attendees of the conference and equip them with the knowledge to meet today's ever-changing cybersecurity challenges. Proposals will be evaluated on the value provided to Information Sharing and Analysis Organizations (ISAOs) and the community at large.
Early Bird pricing for conference registration is available until May 31st. Participants can sign up over the next 10 days for the price of $295 for the two-day conference. Registration is available on the International Information Sharing Conference website. Registration costs will raise to $395 beginning June 1, 2017.
For the latest news and announcements from the ISAO SO about the International Information Sharing Conference, follow on Twitter @ISAO_SO.